SYDNEY.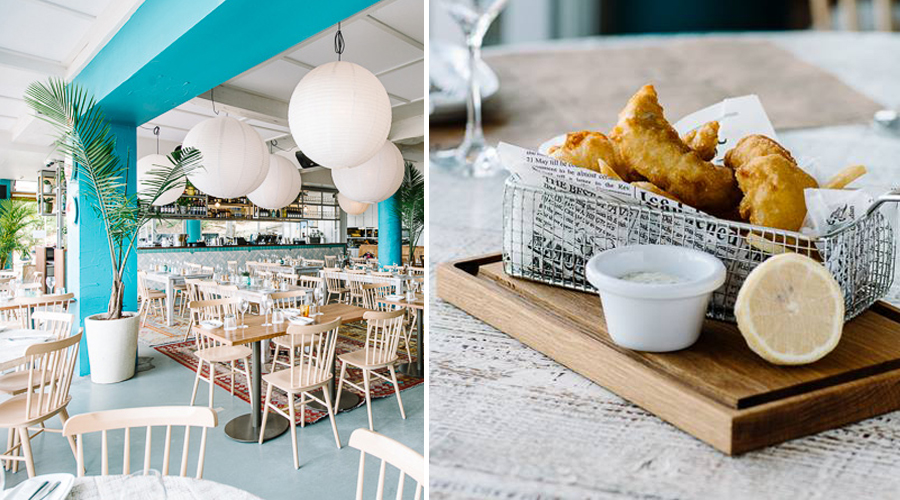 North Bondi Fish.
North Bondi welcomes an eatery with a menu that's all about seafood.
North Bondi Fish
120 Ramsgate Avenue
North Bondi
www.northbondifish.com.au
The newly opened North Bondi Fish is definitely the talk of the town at the moment. The restaurant is housed in the old North Bondi Italian space, and although everyone was a little sad to see that establishment go, Fish has been welcomed by locals and visitors alike. Gone are the Campari bottles lining the bar, instead the interior is light and airy, with whitewashed tables and a typical seaside aesthetic.
The brainchild of celebrity chef Matt Moran (also of Chiswick and Aria fame) and his business partner Peter Sullivan, the menu is unsurprisingly all about seafood, including oysters, grilled snapper, prawns, barramundi burgers and good old fashioned fish 'n' chips. When I visited on a Saturday afternoon for lunch, we enjoyed the beautiful Bondi view from high bar leaners at the front of the restaurant while sipping on a few of their delicious N-B-C (North Bondi Colalda) cocktails. A stand out dish is definitely the split King Prawns with lime and oregano.
Tweet
Pin It