SYDNEY.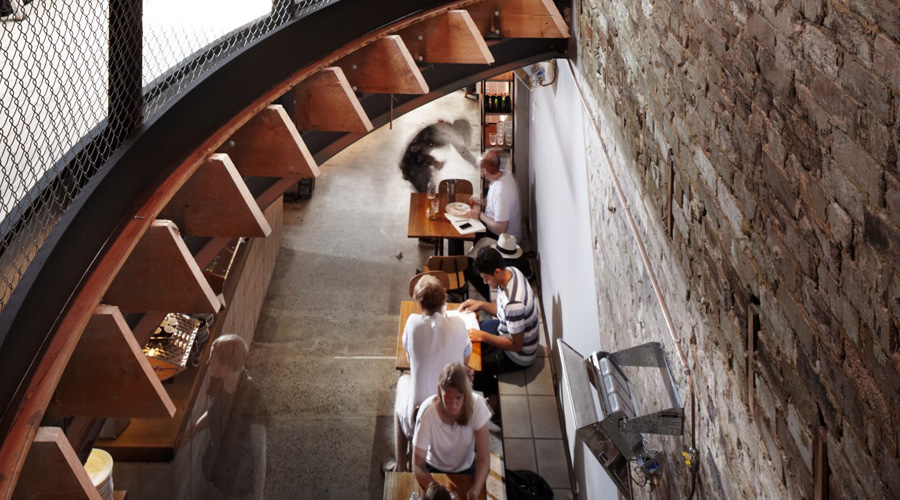 Reuben Hills.
Complete with an on-site roaster, this inner-city Sydney café takes their coffee seriously.
Reuben Hills
61 Albion Street
Surry Hills
(+61) 2 9211 5556
www.reubenhills.com.au
Reuben Hills is the latest addition to the bustling Sydney coffee scene. Take a seat at the blue-tiled communal table out the back and check out the attractive floor staff as they serve up some of the area's best coffee. They roast the beans themselves, which are sourced from El Salvador, Honduras, Panama, Colombia and Costa Rica. Unlike Sydney's penchant for copycat café menus, everything here is something original for Sydney. They've created a Latino-dominated menu that's inspired by the places of origin of Reuben Hills' coffee beans. Even with the caffeine dedication, there's nothing pretentious about the coffee here. They do Clover and Aeropress filtered coffees, but never flaunt it, nor the artfully designed, dual Speedster and Mirage espresso machines from the Netherlands' Kees Van Der Westen.
Tweet
Pin It