SAN FRANCISCO.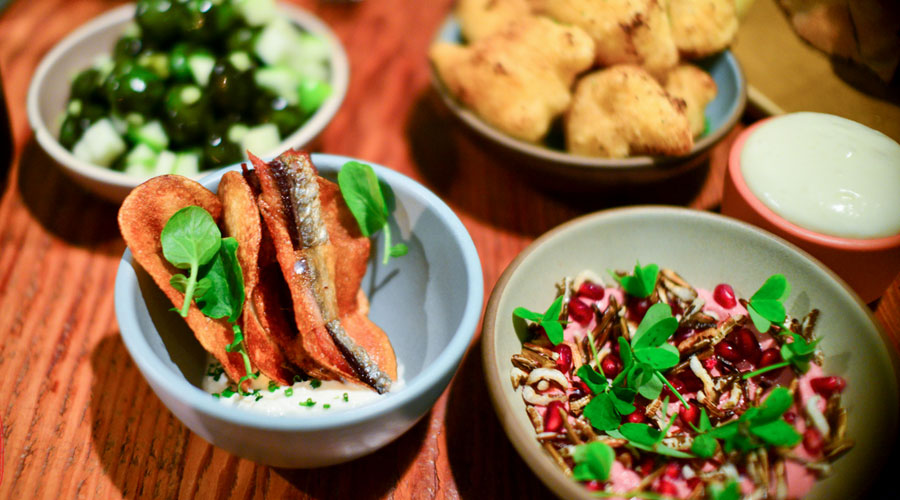 Rich Table.
This rustic and charming eatery serves up modern Italian fare.
Rich Table
199 Gough Street
Hayes Valley
(1) 415 355 9085
www.richtablesf.com
I would recommend catching a cab into this area – on my first trip to San Franciso I booked a hotel in the 'Civic Centre', where Rich Table is located, only to find myself in a curiously run down part of town. While the characters you'll meet around 8th and Market could most charitably be described as interesting (terrifying) and friendly (would like to mug you), you will need to tread with caution and have a tight grip on your purse.
But don't let this deter you from spending an evening at Rich Table – there's nothing like an attempted robbery to sharpen your gratitude for being alive. Upon entering the rustic and modern restaurant you'll be very ready for a cocktail, and you have come to the right place. My personal favourite is the aptly-named 'Big Night', a tasty concoction laced generously with tequila.
Moving through to the dining room you'll find a selection of incredibly well-thought out small plates – sardine chips may sound a little odd, but be adventurous, they are highly recommended, and the porcini donuts are light, fluffy and packed full of deep mushroom flavour. Rich Table is also renowned for their pasta dishes. If you're accustomed to associating pasta with meatballs and tomato sauce, throw caution to the wind and order the rigatoni, served with tender pan-fried octopus and beets, which dye the cylinders of pasta a vibrant pink. Add a good sprinkling of scallions and you've got yourself a main course worth writing home about. Before leaving the comfort of Rich Table make sure you down another 'Big Night' and prepare yourself for what the cocktail's moniker suggests.
Tweet
Pin It