SAN FRANCISCO.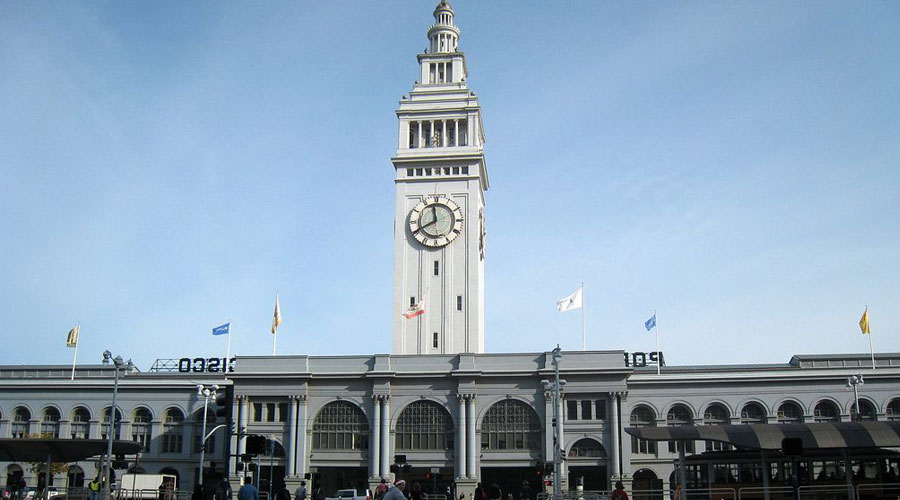 The Ferry Building.
This iconic landmark houses many shops, cafes and bars.
The Ferry Building
Embarcadero

Perched at the port of San Francisco, the Ferry Building is one of the best-loved spots in the city. The historic building is full of top-notch restaurants (Slanted Door, The Plant Cafe), some of the best markets in town, bookstores, and little specialty shops. On the weekends it gets insanely crowded, so try to hit it during the week to avoid massive lines.
There's also a farmers' market that happens in the plaza in front of the building on weekends. Don't miss Book Passage, a lovely independent bookstore that regularly hosts author readings. The coffee at Blue Bottle is great, but the wait in line can be a total monster—proceed with caution. Plus, if you need a little mid-day relaxation, a few of the wine shops offer tasting flights of California's incredible wines. As the building's name implies, you can also take a ferry to the East Bay.
Tweet
Pin It