SAN FRANCISCO.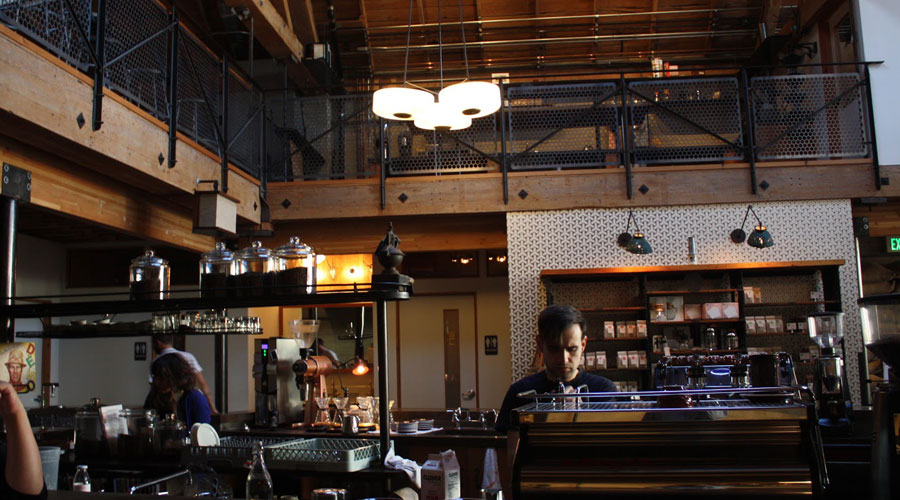 Sightglass.
If you're after an expertly crafted brew this should be your first stop.
Sightglass
270 7th Street
Soma
(1) 415 861 1313
www.sightglasscoffee.com
My favourite coffee shop in San Francisco was Sightglass Coffee in SOMA. Combining what some may consider flannel-town forces, these guys are professionals and really do their craft well.  The wide open hanger-like space is well designed with beautiful décor. It's an impressive facility and I love that the vintage Probat roaster sits at the front of the space so it's obvious you're in a coffee roastery from the moment you pass through the front doors. Their bar is an unusual concept, being the central focus of the design.  The store is segmented into separate but equally highlighted sections. There is clear production, service, and roasting area that offers an experience where patrons are encouraged to be part of the entire process from bean to cup. Order the 'Owl's Howl Espresso', take a seat upstairs on the mezzanine level and observe the magic unfold below.
Tweet
Pin It