LOS ANGELES.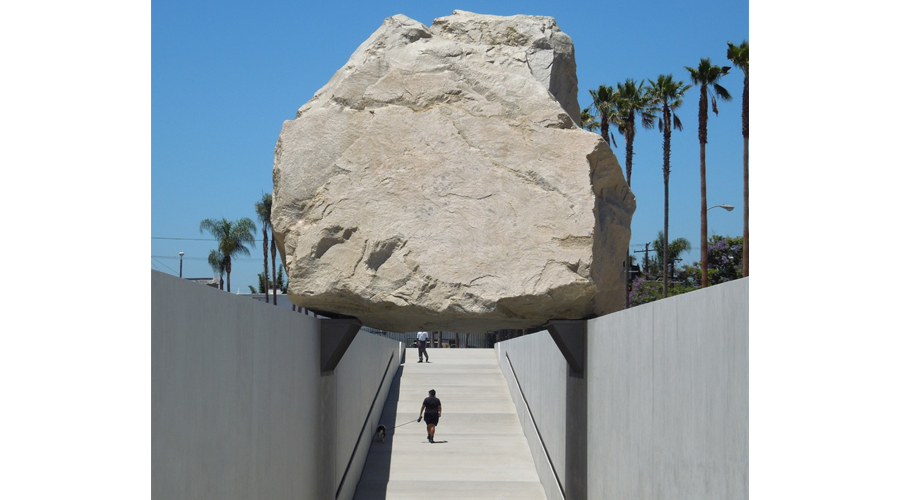 Levitated Mass at LACMA.
After being installed in 2012 (with quite an amount of controversy due to the cost), Levitated Mass has continued to draw crowds to LACMA.
Levitated Mass at LACMA
5905 Wilshire Blvd
Mid-Wilshire

Located on Museum Mile at the Los Angeles County Museum of Art, this is one of the more simplistic yet awe-inspiring sculptures I've ever seen. Installed in 2012 by artist Michael Heizer, it consists of a 340-ton rock balanced above a concrete trench, forming a path directly underneath that you can walk through. If that sounds a bit unnerving, it is – both conceptually and physically. The sculpture is situated outside and viewing is free, so you don't have to queue up for entry. Plus it makes for a stunning photo opportunity.
Tweet
Pin It