LOS ANGELES.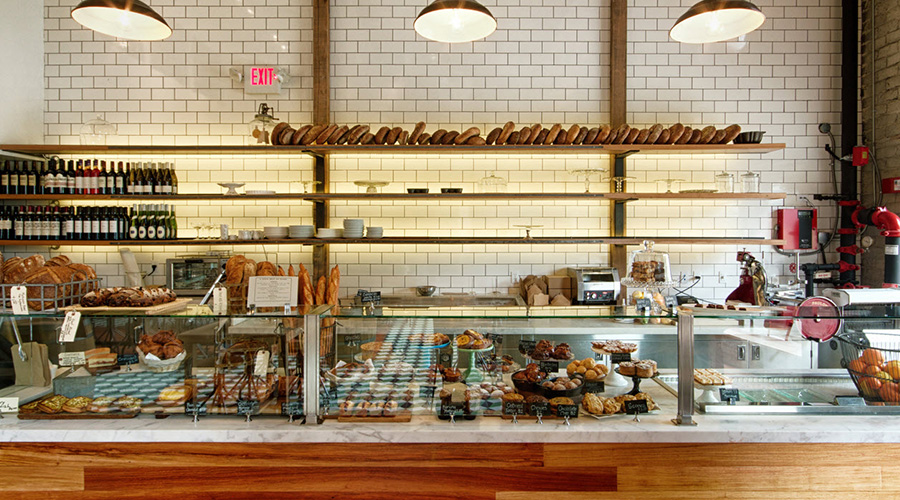 République.
This all day farm-to-table all day eatery will have you hooked on their incredible offerings.
République
624 South La Brea Ave
Miracle Mile
+1 310-362-6115
www.republiquela.com
Another one with queues as long as Sunset Boulevard come Saturday and Sunday; Republique is worth a visit for its interior, let alone its sensational fare. Originally built in 1929 for none other that Mr. Charlie Chaplin, the church-like environs are stylishly awe-inspiring. And the food, well, it's insane.
Given the drool-worthy smorgasbord of freshly made pastries that beckon punters from behind glass cabinet as you wait for put your order in, you'll do well to get pick up your matcha latte without a cream cheese danish to go on the side. And when it comes to ordering off the menu, a single recommendation is nigh on impossible.
The Shaksouka, smoked salmon tartine and kimchi fried rice are equally enticing options for brunch and the later-day offerings are exceptional too. Did I mention it's farm to table? In LA, this counts. And here you can really taste what this means. The crowd barely abates as Republique transforms its grand self from a breakfast joint, to a regular lunch haunt, to tapas and wine bar, and then a fully fledged dinner destination. So if you carve out enough time to stop in, prepare yourself for a deep desire to come back.
Tweet
Pin It