LOS ANGELES.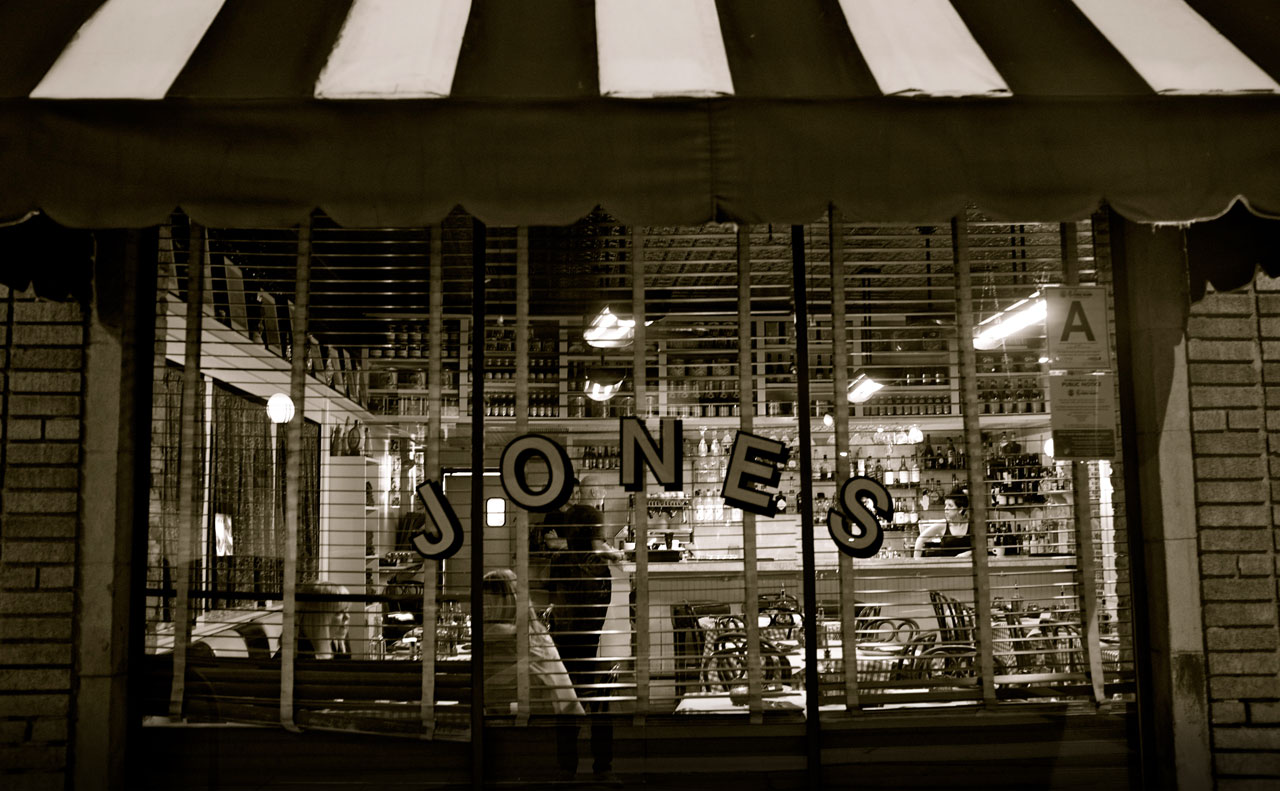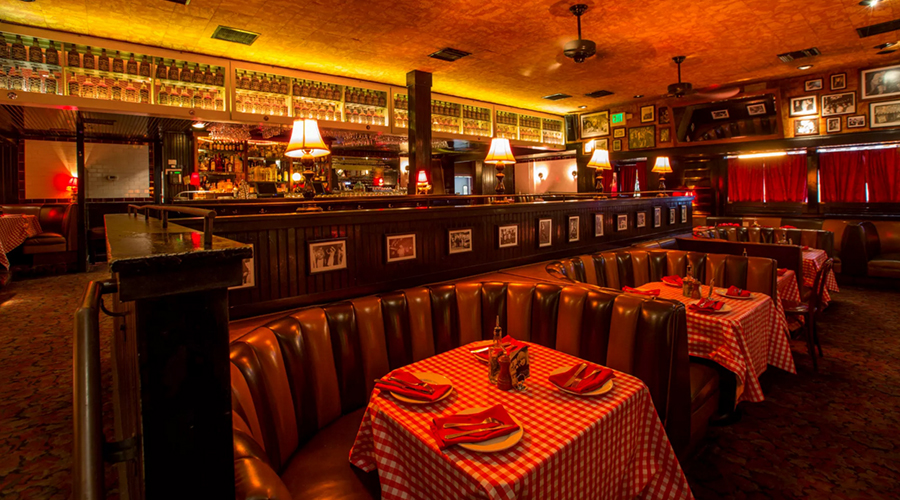 Jones.
Channel you inner Pacino at this broody West Hollywood den.
Jones
7205 Santa Monica Blvd
West Hollywood
+1 323-850-1726
www.joneshollywood.com
Apart from its giant neon sign, the Sunset Boulevard address that is West Hollywood's Jones restaurant gives little away from the outside. Behind the shiny brick facade however, are two separate dining rooms that pay homage to Coppola's most famous Pacino film, The Godfather. The corner room is reminiscent of your classic Italian bistro; packed cheek by jowl with tables dressed with red and white checkered table cloths.
Deeper within, void of any natural light, is where things really get ambient. A large room dominated by a central bar gives way to an intimate dining area full of booth seating and candle-lit tables. The food is classic Italian with draw cards that include the steak and crispy artichoke salad and Chianti braised beef short ribs. Be sure not to forgo one or two of their stellar cocktails either, the premier choice being The Hendrix — a pear basil margarita with tequila, Cointreau and fresh lime.
Tweet
Pin It