LOS ANGELES.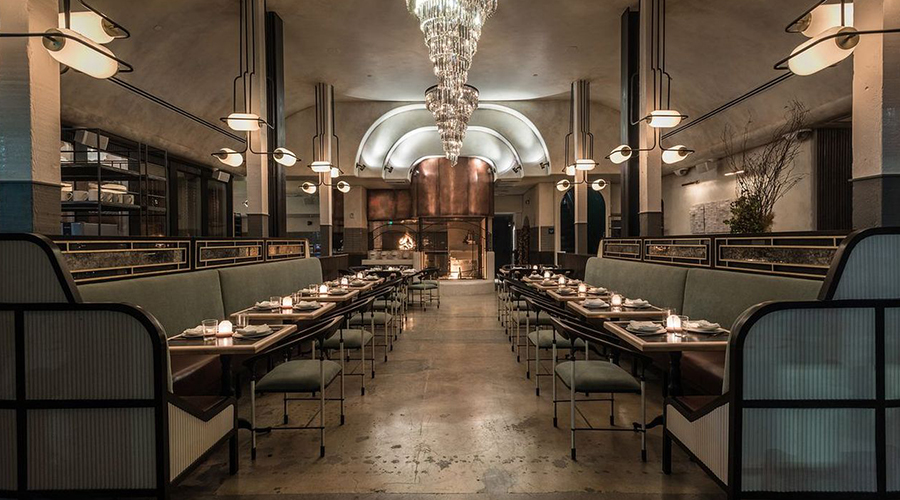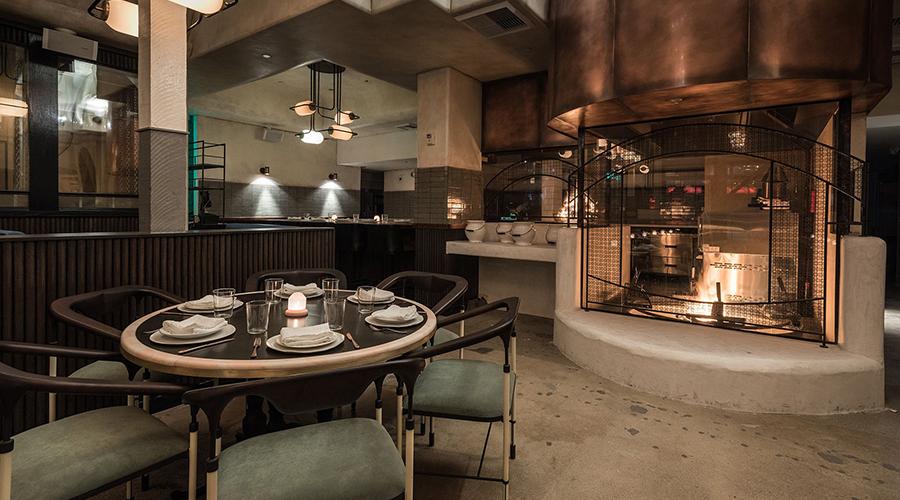 Gwen.
This new Hollywood fine-dining destination is fronted by a butchery.
Gwen
6600 Sunset Blvd
Hollywood
+1 323-946-7500
www.gwenla.com
Back in late July, we had the pleasure of dining at Gwen on its opening week. The Executive Chef, Curtis Stone, was vaguely familiar to us, most probably because of his status as an Australian celebrity chef. And although he's something of a big deal (his is the acclaimed West Hollywood fine-dining institution, Maude), he wasn't immune to our sense of familiarity as a couple of Kiwis dining at 'his place'. Vibing with our fellow hosts from down-under (Curtis co-owns the restaurant with his brother, Luke), we felt a sense of fraternity at this swish new fine-dining institution in Hollywood.
Gwen is fronted by a bona fide butchery that's open to the public seven days a week, but further within its more gritty Hollywood address is a glamorous, cavernous space, echoing of Art Deco grandeur. It's classy as hell with eggshell blue seating, brass light fittings, and finely cut crystal highball glasses out of which you can sip a rockmelon and lavender take on the traditional Tom Collins. And while they were yet to open their additional levels, the ground floor is impressive in itself with an open kitchen and bar seating located at the far-end, and a glass-fronted fire pit where almost all the of the epic meat-cuts are cooked.
It's degustation only, comprising a series of delightful amuse-bouches along the way, and when it's time to dig into your pièce de résistance (ours being an incredible flank steak), servers bring by a box of varied steak knives — including the coveted 9.47 knives from French producer Perceval — to choose from. We admit that it's a little more New York than LA, but there's no denying a sophisticated and fanciful affair at this handsome new meat-centric restaurant.
Tweet
Pin It