LONDON.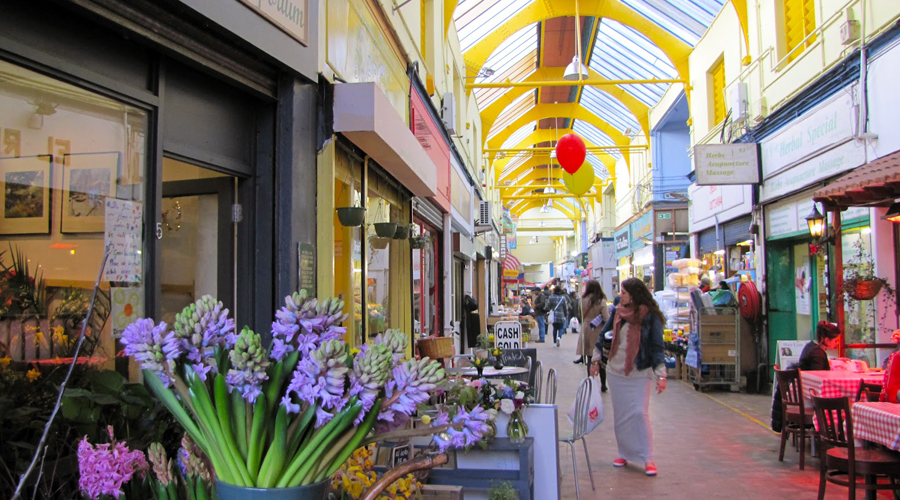 Brixton Village.
A melting pot of London culture, Brixton Village houses a new age of exciting artists, designers and culinary delights.
Brixton Village
Atlantic Road
Brixton
www.brixtonmarket.net/info/brixton-village/
When I mention my love of Brixton many Londoners still cock an eyebrow as they associate the place with the riots of '81, drugs and violence. This is no longer valid and whilst Brixton's history has certainly been a turbulent one, today Brixton is frequently used as a focal point for more peaceful protests.
On walking down Electric Avenue towards the Village the energy is unmistakably Brixton. There is always hustle and bustle, there is always music on the streets; Reggae from an old record store, steel drum groups, or preachers on the street corner. This place has emerged, honest, raw and talented. With the revamp of the old 1930s arcade, Brixton has attracted a new breed of London urbanite – artists, designers and culinary geniuses. The village is now a colourful combination of Caribbean food stalls selling salt fish and exotic fruits, next to vegan cafes, fashion boutiques, pop-up photography galleries, performance artist platforms, music venues, and stores selling all things Rastafari. Pick up some Brixton Pounds (Brixton has its own currency designed to encourage local trade and production) and pop down there for a stroll. Be prepared for a sensory overload.
Tweet
Pin It