LONDON.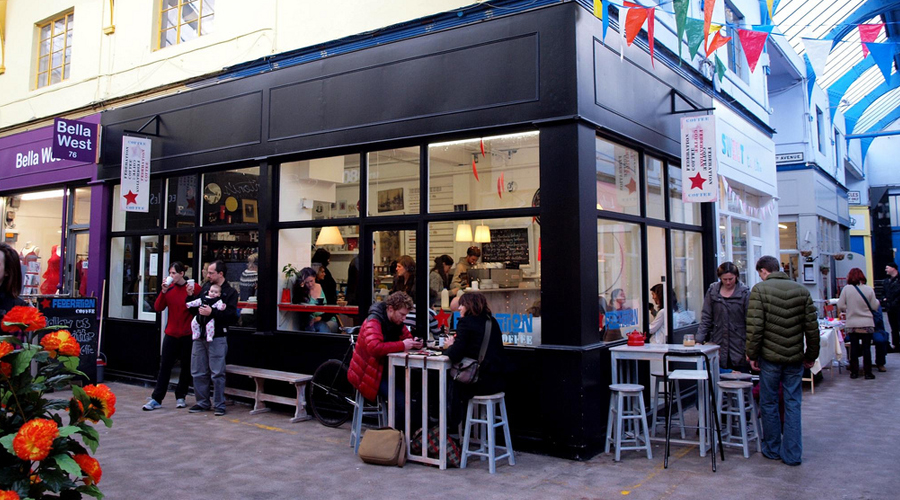 Federation Coffee.
This Kiwi duo answered a call for good coffee and created their own unique blend to cater to the cravings of coffee lovers in London.
Federation Coffee
Unit 77-78, Brixton Village Market
Brixton
www.federationcoffee.com
Run by two clever Kiwi blokes who saw a dire need in London's market for real quality coffee.  Strangely, coffee in London on the whole, is not too hot. And by hot I mean good.  So these boys have done a stellar job setting up this quaint café in Brixton Village. They also serve homemade cakes, muffins and brownies.  These often include New Zealand treats such as Anzac biscuits, chocolate afghans and lolly log cake. If you're lucky (and they're on their game) you'll get a patterned silver fern in your perfectly formed froth. I know they know we're from the same place but it's never mentioned and that's quite nice.
Tweet
Pin It