LONDON.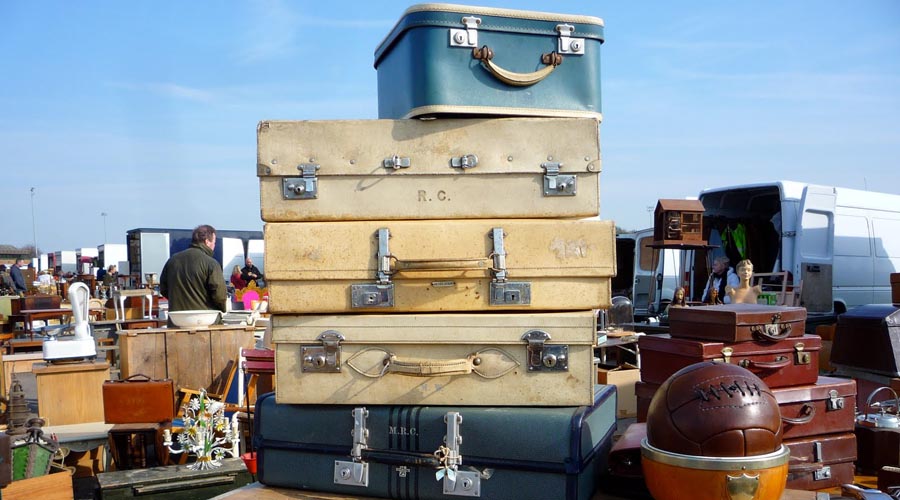 Antiques & Curiosities in London.
A dedicated hunter of the old and the curious, Jade Hurst takes us rummaging through some of London's lesser known spots.
Antiques & Curiosities in London

If you're like me and you have an appreciation (bordering on obsession) for antiques, jewellery and rare findings, there really isn't anywhere else in the world I would rather go. You can stick to what the travel guides tell you, heading to Spittlefields and Portobello Rd. Or you can do as I did and rummage a little deeper into the dusty underworld of antique fairs, and travel out of the city to uncover some truly amazing treasures.
First on the itinerary, Newark Antiques Fair. Situated one hour north (by train), Newark is a quiet country town that draws thousands of collectors to its humble township at various times of the year. It's two days of rummaging and ruthless bartering. With over 4,000 stalls, it claims to be Europe's largest antique fair. I wasn't going to argue with them. Even with my swift pace and eagle eye, I almost made it around the entire fair, but it beat me. Here you'll find everything you could imagine, from industrial salvage to Victorian furniture, taxidermy and tiaras. It's safe to say that if it's been made in the last 200 years, it will be represented in some way here. Just amazing.
www.iacf.co.uk
If you time your trip well, it's likely that there will be another fair you can attend. Take a train for half an hour West of the city and you'll find yourself in Kempton, home of the Kempton Park Antiques Fair. A little more tame, this is a one day affair. There were a few of the same traders from Newark, but it was by no means 'old hat'. I was once again drawn into the thick crowds looking for, anything really. And that I did. Backpack loaded and weighing me down, I had no more room. So it was back into the city for me.
www.kemptonantiques.com
Still not satisfied the urge for antique splurge? Then take the tube to Angel, this is a place with a culture unto itself. It's where you'll discover Camden Passage. It's a small, thriving antiques village offering vintage clothing, art deco jewellery, furniture and curious collectibles. Every Wednesday and Saturday you can experience the flea market that runs through the lanes. I recommend going on a Wednesday if you can, just to fend off the large crowds that flock here. Once laden with bags of treasure (and before you face the tube), rest your weary legs atThe Elk in the Woods for tapas and a coffee.
www.the-elk-in-the-woods.co.uk
You can spend a good day (and a good deal of pounds) in the Oxford Circus area when it comes to shopping. It's not all about the chain stores, although they're an experience best enjoyed during a weekday morning. Here is a few of my favourites.
If you're in the market for something quite special, it would be my strong suggestion to head to Grays Antique Market located off the busy Oxford St. Set out in a two level arcade style across two buildings, with 200 dealers! It's the largest collection of antique jewellery I have ever seen. Huge diamonds and estate pieces. Quite extraordinary. They also have an interesting mix of vintage Louis Vuitton luggage and trucks, as well as militia collectibles. It's enough to make your head spin looking left and right trying to take in the shear splendor of it all.
www.graysantiques.com
Tweet
Pin It