LONDON.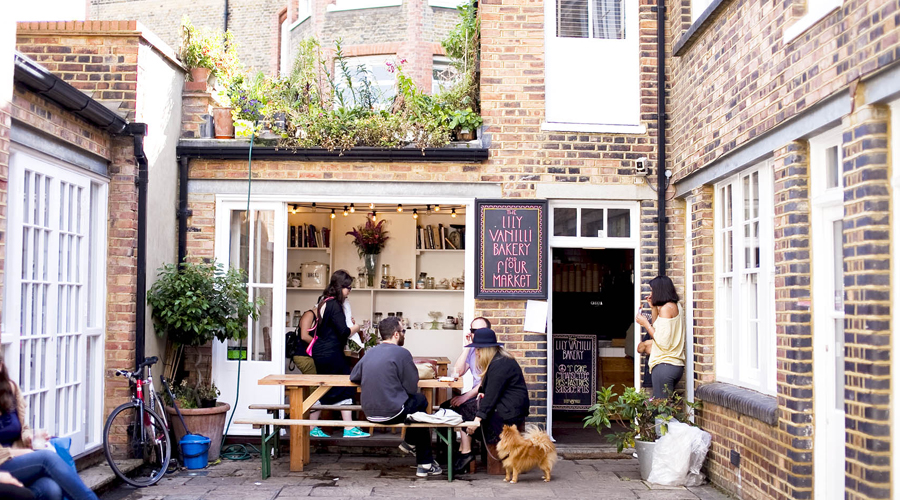 Lily Vanilli Bakery.
Open to the public on just one day of the week, Lily Vanilli bakery is the perfect place for those with an undeniable sweet tooth.
Lily Vanilli Bakery
6 The Courtyard, Ezra St
Shoreditch
(+44) 020 3186 4356
www.lilyvanilli.com/thebakery
Just around the corner from the Columbia Road Flower market, is Lily Vanilli, an artisan bakery that's open to the public on Sundays only. Rows of decadence greet you as you walk in, from gingerbread and pomegranate-topped victoria sponges to more elaborate iced creations. Lily Jones is the talented baker responsible for this sugary goodness and is sought after by all manner of creative talents. Jones' has baked a candy-jewel encrusted cake sculpture to be exhibited in the V & A, worked with countless film directors, and Alexander McQueen, Elton John and Lulu Guinness all have her on speed dial. I always end up leaving with a box full of Bakewell tarts and some whisky salted caramel popcorn to munch on the journey home.
Tweet
Pin It