LONDON.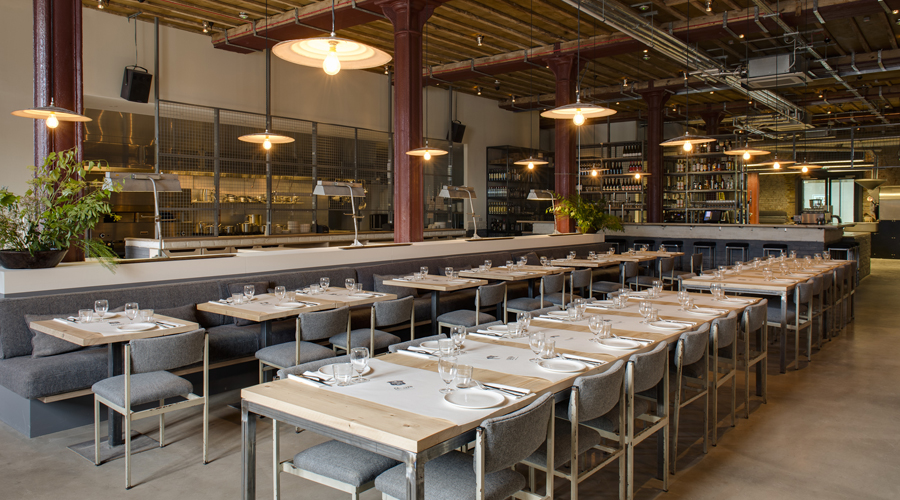 Caravan King's Cross.
The once grungy area behind King's Cross station has had an overhaul and is now home to a bevy of new bars and eateries, including Caravan.
Caravan
Granary Building, 1 Granary Square
King's Cross
(+44) 20 7101 7661
www.caravankingscross.co.uk
My absolute favourite restaurant in London, Caravan King's Cross is a perfect mix of casual and quality. Aside from amazing brunches, my favourite dishes on the all-day menu include fried chicken and watermelon, grits with wild mushrooms & pecorino and mackerel with sweetcorn and avocado salsa. The coffee, freshly roasted on site is the best in London and with cocktails like the blood orange margarita, it's also a great spot to be merry, any day of the week.
The space has been designed to celebrate the industrial soul of this building's past. A mixture of high and low canteen-style seating, a kitchen divided by a mesh wall and a working roastery which hosts master classes for coffee novices and experts alike, work in sync to provide a buzzing atmosphere.
This is the second venture by the Caravan team after opening on Exmouth Market in 2010. King's Cross has the same friendly, happy and passionate staff that made it's smaller sister such a popular spot.
Tweet
Pin It