LONDON.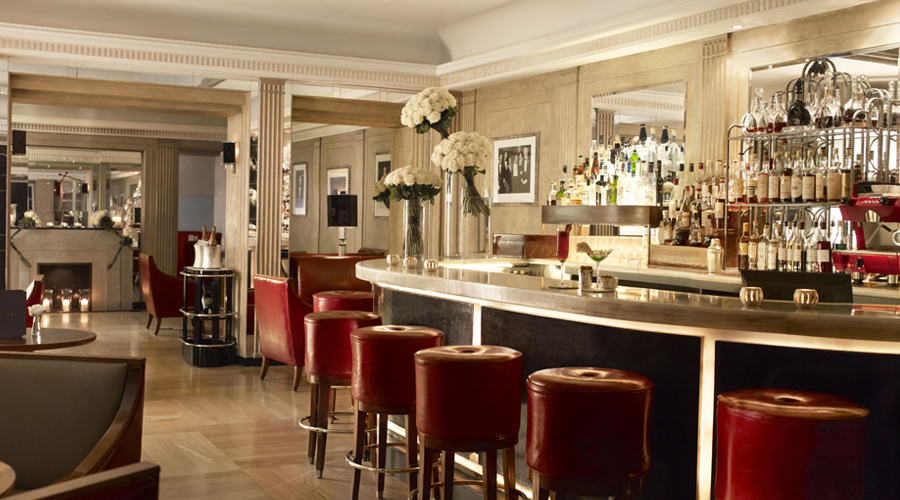 Claridges Bar.
Claridge's seriously stylish bar plays host to many of London's movers and shakers.
Claridges Bar
49 Brook Street
Mayfair
(+44) 20 7629 8860
www.claridges.co.uk
Back in 1999 world-leading designer David Collins created this space of meticulous elegance. Art décor features that encase everything from the rich signature red leather of the luxurious banquettes to the dramatic Dale Chihuly chandelier and the blood red English roses that adorn every table are what gives this bar its unequaled beauty. To the back of the room you will find the delightful "snuggery", a world-within-a-world that is perfectly fitting for those times when a slightly more engaging intimacy is required.
Behind the scenes of this heavenly space is rising star Denis Broci who currently holds court as Claridges Bar Manager. Major Champagne houses such as Krug, Ruinart, Salon and Louis Roederer regularly fly Denis to France to sample their finest wares in the hope that he will stock them at the bar. More often than not he will only buy certain rare jewels direct from the estates themselves to ensure that his guests only ever receive the absolute best available products on offer.
You name them; they've been in here. Claridges bar has been the epitome of elegance and glamour since forever. "Welcome home Sir/ Madam" is the most frequent greeting here and generations of native bellwethers, high profile international guests and all of their families and friends know it as a home-away-from-home. The perfectly balanced service and vast product knowledge by the staff (who treat you like a super VIP no matter what you are spending) are what make for timeless nights out, and why this bar is regarded as one of the best in the world.
Tweet
Pin It