LONDON.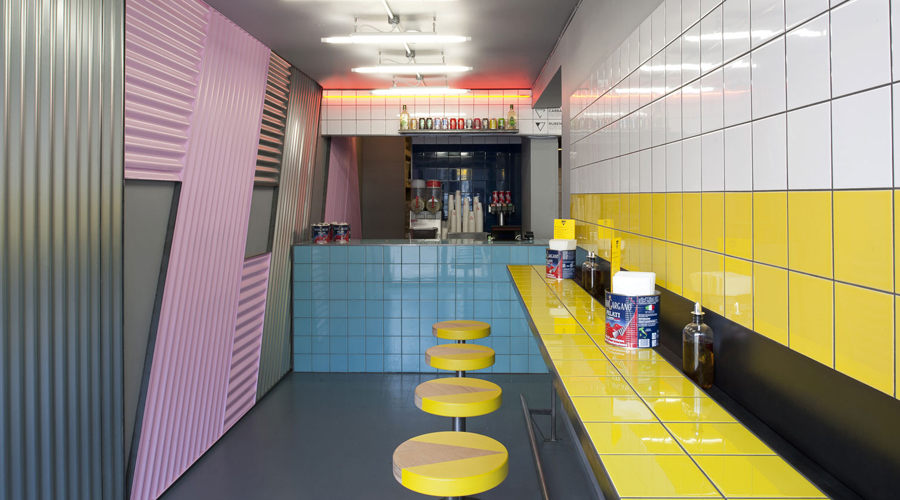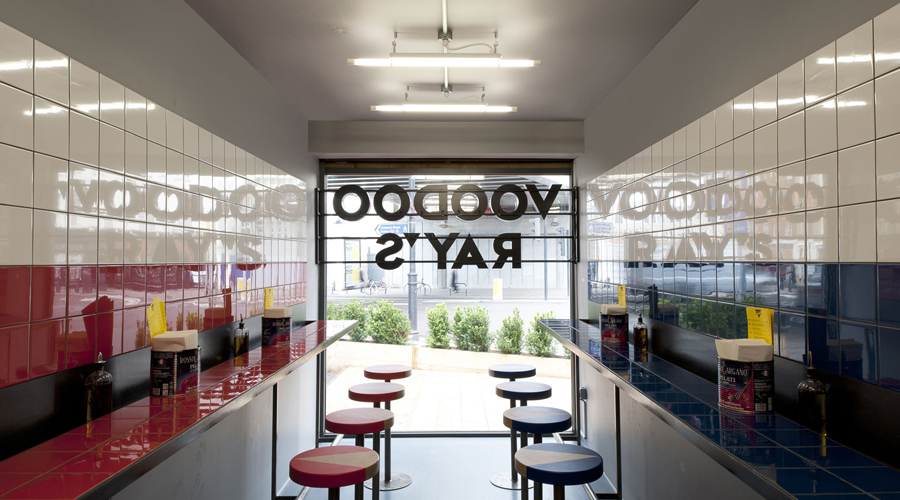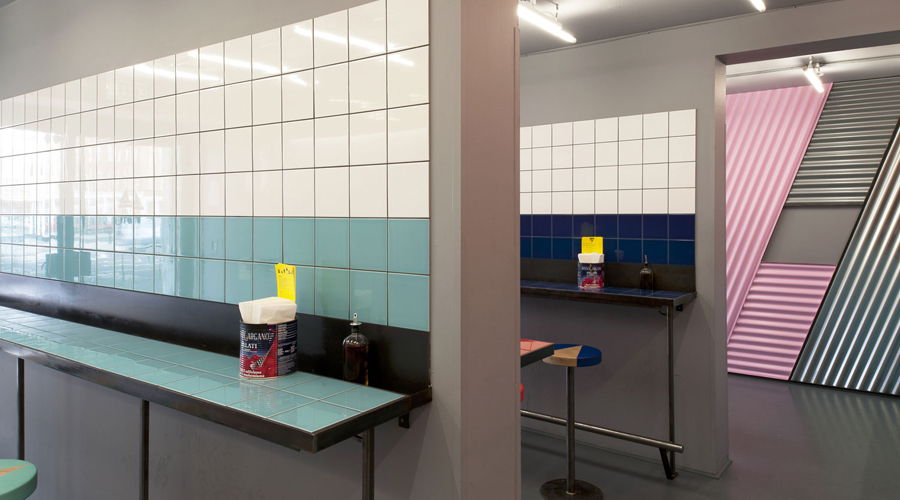 Voodoo Ray's Boxpark.
New York pizza by the slice…need we say more?
Voodoo Ray's
Units 1-3 Boxpark 2 Bethnal Green Road
Shoreditch
http://voodoorays.com/
If you're checking out Box Park in Shoreditch, then be sure to make a pit stop at Voodoo Ray's. There you'll find delicious NY-style pizzas served with an assortment of delectable toppings. Like all the places in Box Park, Voodoo Ray's is housed within three shipping containers, however these ones have been meticulously converted into a slick dining establishment by Brinkworth design. The walls are basically an explosion of eighties-inspired graphics and neon – much like its sister pizza shop in Dalston. We recommend you try the Full Moon slice – an interesting arrangement of bacon dust, marinated tomatoes, mozarella, Japanese mayonaise.
Tweet
Pin It