YUCATAN.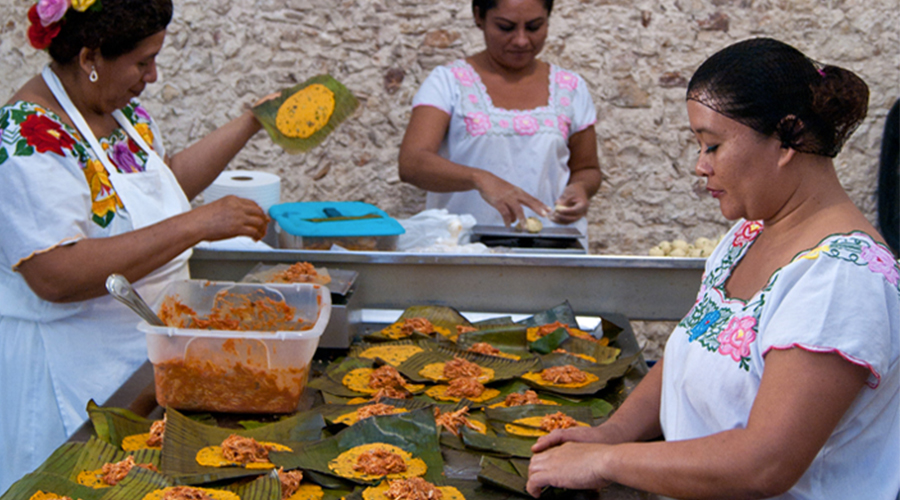 La Chaya Maya.
A must-stop for authentic Yucatan cuisine, complete with a demonstration of corn tortillas skillfully rolled by hand.
La Chaya Maya
Calle 62 481 X Calle 57, Centro,
Merida
+52 999 928 4780
www.lachayamaya.com
A down-to-earth kitchen that's by far the best place to sample some authentic Yucateco cuisine. An institution in Merida, La Chaya Maya is where to try traditional dishes like relleno negro (black turkey stew) or cochinita pibil (slow-cooked pork marinated in achiote and sour orange) all served up in banana leaves.
Tweet
Pin It