AUSTIN.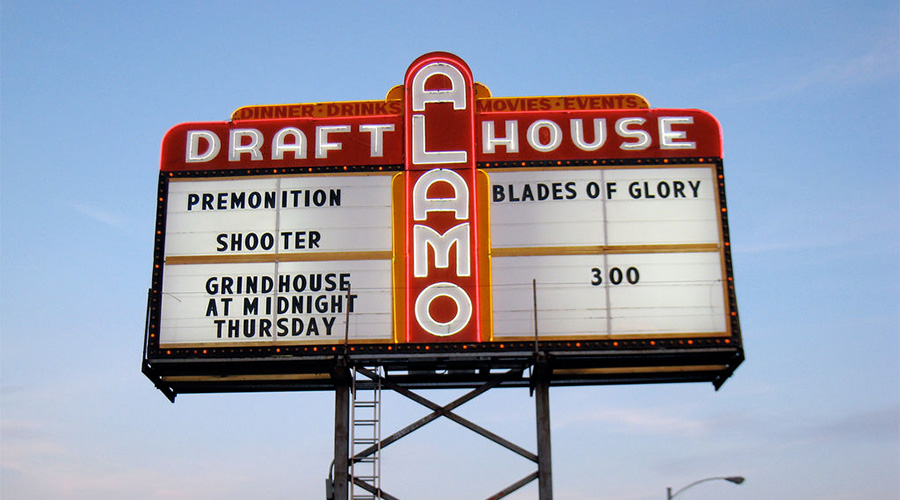 Alamo Drafthouse Cinema.
A must-see dine-in cinema by movie lovers, for movie lovers.
Alamo Drafthouse
320 E 6th Street
Downtown Austin
+1 512-476-1320
www.drafthouse.com/austin
Calling into question why more cinemas don't offer Maker's Mark spiked milkshakes, chicken strips, and fried pickles, the Alamo Draft House Cinema in downtown Austin is a well-loved institution. Offering more than the average silver screen practice, movie lovers will also experience the 30s, in the form of the cinema's checkered black and white tiles, brightly lit sign out front and the large staircase you have to take to get to one of only two theatres. The pre-show entertainment is complimentary and highly entertaining while the themed drink specials, like the 'Stuttering Bastard' or '$3,000 Weekend' and the occasionally available balcony seats, are well worth the splurge.
Tweet
Pin It