ASPEN.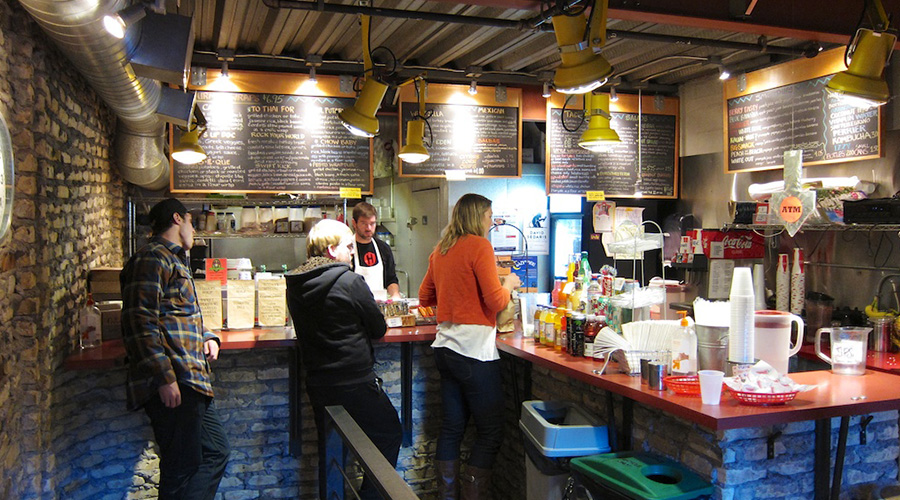 The Big Wrap.
In a city where spending a fortune on every meal is the norm, this spot is a breath of fresh air.
The Big Wrap
520 East Durant Avenue
Aspen
+1 970-544-1700

Established prior to the advent of imitation franchises, The Big Wrap has been serving cheap and delicious meals out of a tiny basement lunch bar for years. One of the only places in Aspen that you can order a healthy, filling lunch for under $10, there's something for everyone with salads, tacos, burritos and vegan soups.
Tweet
Pin It