SAN FRANCISCO.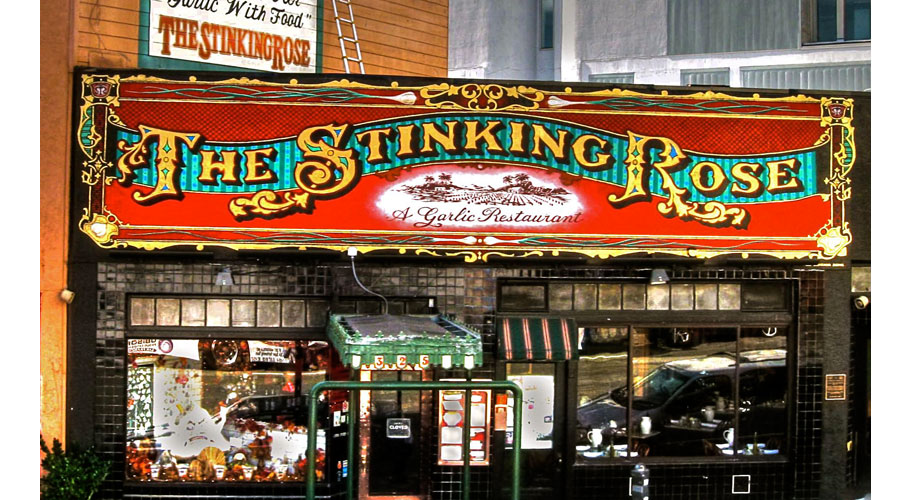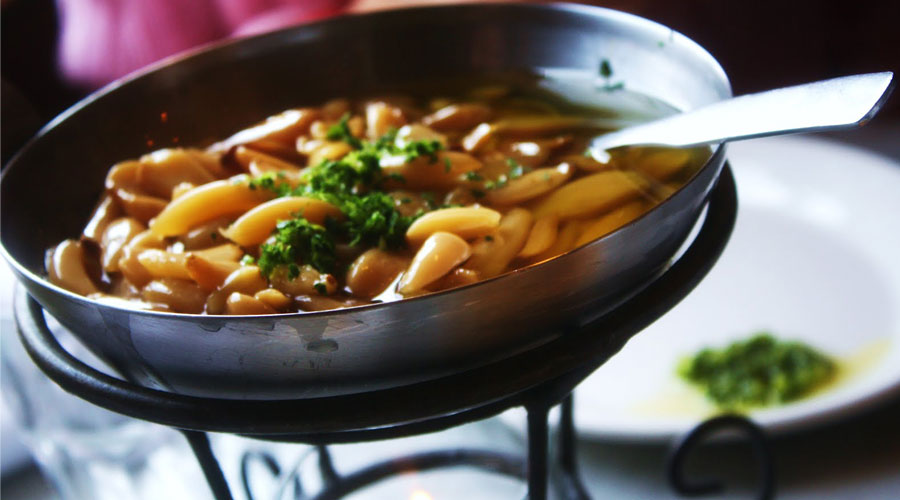 The Stinking Rose.
This garlic-centric restaurant is one of San Francisco's most famous eateries.
The Stinking Rose
325 Columbus Ave
North Beach
(1) 415 781 7673
www.thestinkingrose.com
If you have even the slightest inclination that you may be a vampire, the Stinking Rose is not somewhere you should dine. It's a restaurant that is entirely dedicated to garlic. Admittedly, the restaurant is slightly gimmicky – there's nearly 3,000 garlic bulbs scattered around the restaurant's whimsical dining areas, and the walls are adorned with murals by a local artist depicturing a garlic bulb's view of San Francisco's history and culture. If you can look past this and embrace the atmosphere, your senses are in for a treat.
To start it would be hard to look past the Bagna Calda. A simmering iron skillet served at your table full to the brim of roasted garlic cloves that are cooked in extra virgin olive oil and butter with a hint of anchovy. Slather as much as you dare on their homemade focaccia bread. I followed the appetizer with a potato and garlic creamed soup, and their famous 40 clove garlic chicken. It was frightful. It was incredible. I didn't feel so well the next day – but it was most definitely worth it.
This is probably not the best place to go before spending a night on the prowl. But if you're a foodie on the lookout for different things to try, I would highly recommend the Stinking Rose.
Tweet
Pin It