SAN FRANCISCO.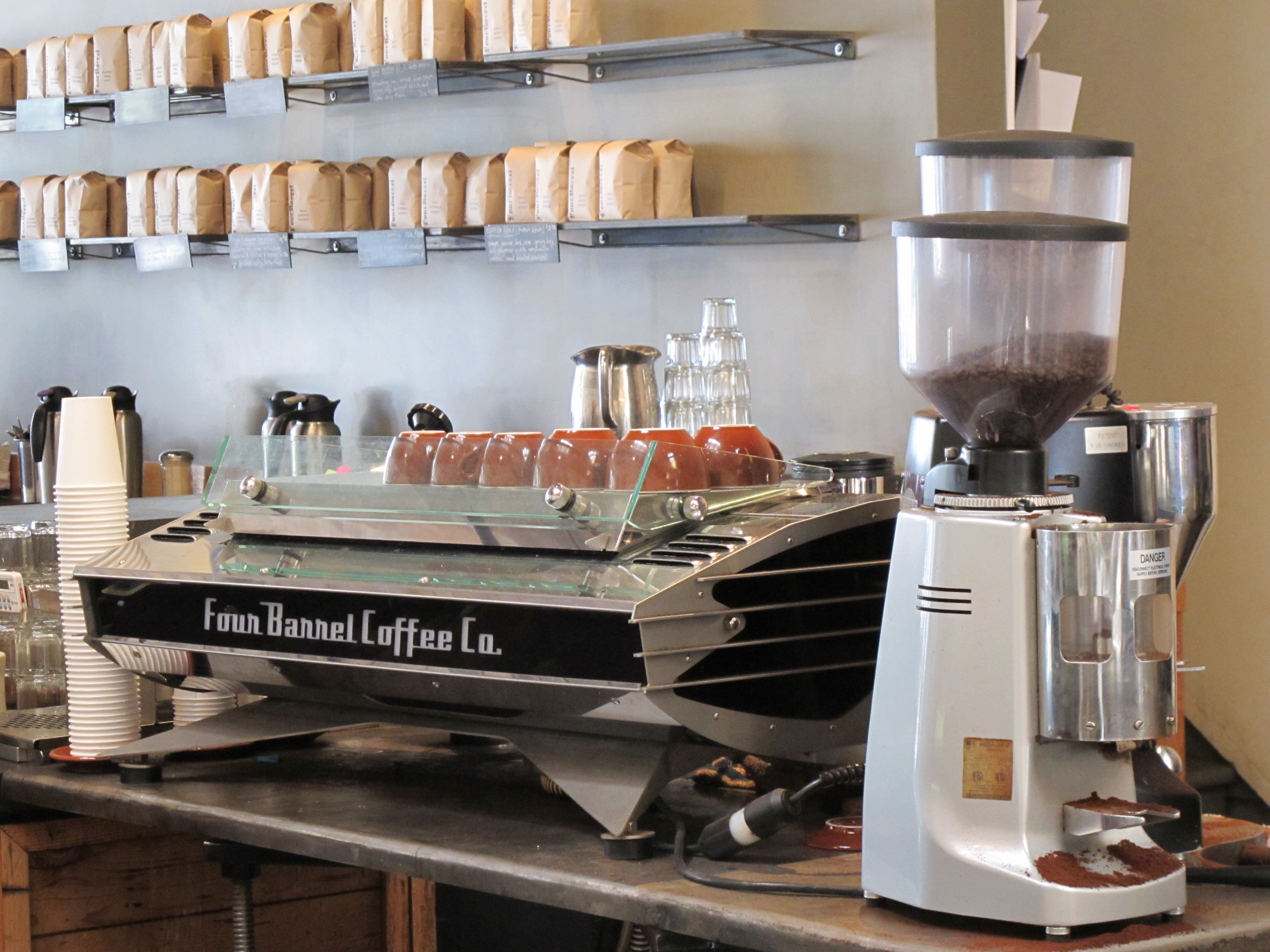 Four Barrel.
This hipster haven serves up some seriously good brew.
Four Barrel
375 Valencia Street
Mission
(1) 415 252 0800
www.fourbarelcoffee.com
If San Francisco is the hipster city, this café is hippiest of the hippest. Four Barrel is not only a place for having a great cup of coffee and enjoy the amazing aroma from the roastery – this is also the second home for many hipsters. They come with their fixie bikes, parked on one wheel, and they drink their coffee black. Try to melt in – take your colored socks on, grow your beard, order a black coffee and drink it standing.
This Mission District coffeehouse has an industrial vibe to fit with the original wood trusses of the warehouse-like space. Mounted boars' heads and local artwork adorn the white walls, while vinyl records provide the rockin' soundtrack. But all that hipster-ness doesn't distract the staff from making memorable coffee.
Tweet
Pin It