SAN FRANCISCO.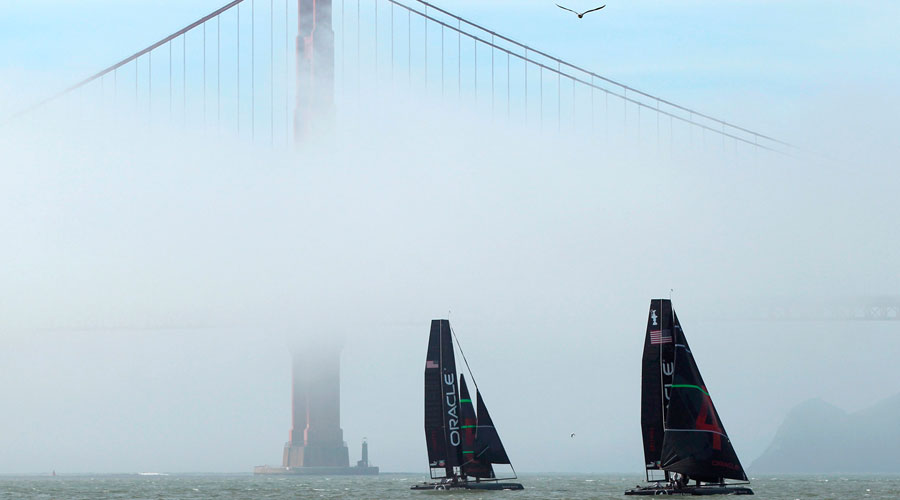 America's Cup Village.
The America's Cup Village is a must for yachting fans.
America's Cup Village
Crissy Fields
Marina Green

The America's Cup Village, which is set up in the Embarcadero Cruise Ship Terminal between Pier 27 and Pier 29, offers the most fabulous views. The most sought-after spot of all is at Club 72, the landing stage reserved for the boat owners, sponsors and their guests, with optimal visibility of the race route and the finish line. A buffet prepared by the city's finest caterers, a tightly controlled security cordon… Yachting fans will need to pull a few strings to gain admittance to this elite enclave. nearer the Golden Gate Bridge there are observation platforms open to the public in Marina Green, which also offers a spectacular view of Crissy Field. The sandy beaches, the grassy areas ideal for picnics and the cafés and bars of the nearby Marina district make this an ideal vantage point – which means it's sure to be mobbed. And don't forget to bring a windbreaker: the breeze that fills the sails doesn't spare the shore.
Tweet
Pin It