QUEENSTOWN.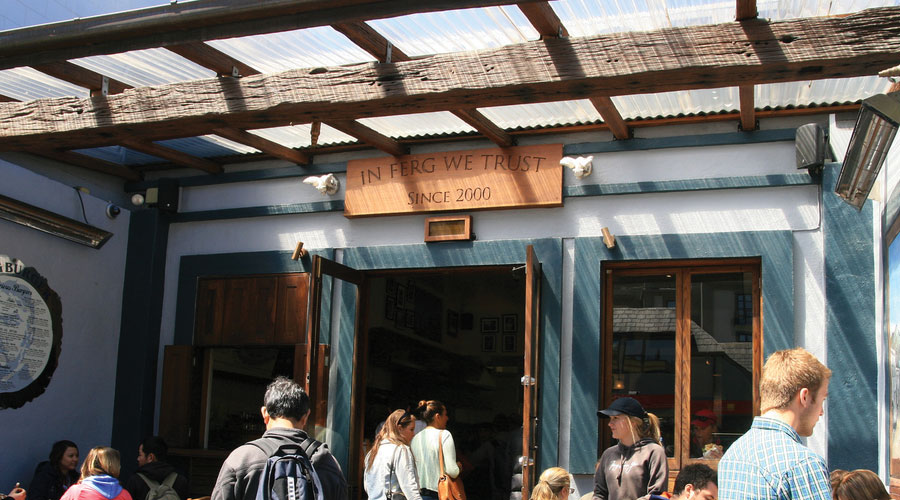 Fergburger & bakery.
For seriously good grub, you must pay a visit to Fergburger & bakery.
Ferg Burger
42 Shotover Street
Queenstown Town Cenre
(03) 441 1232

This popular haunt has long been a Queenstown institution, kick started in the early 2000's after Ferg, the owner, saw the need for a place where people can eat after hours, having witnessed many a snow-goer, merry on the devils-drink, considering eating their own clothes.
The burgers are simple, but always tasty, and are about the size of my head, so even big eaters will leave satisfied. They're open from 8am till 5am, which is a godsend for when you're on holiday and time is no longer so significant.
A recent addition to Ferg's portfolio is the bakery next door, aptly named, Ferg Bakery. Hands down the best pies you'll ever eat. Huge claim, I know, but seriously the pork belly and apple pie is a masterfully balanced creation. The subtle tart of the apple cuts through the richness of the incredibly tender pork belly admirably. Another winner is the wild Fiordland deer, Portobello mushroom and caramelised onion pie. Hearty and rich, just the way a good pie should be.
Tweet
Pin It