QUEENSTOWN.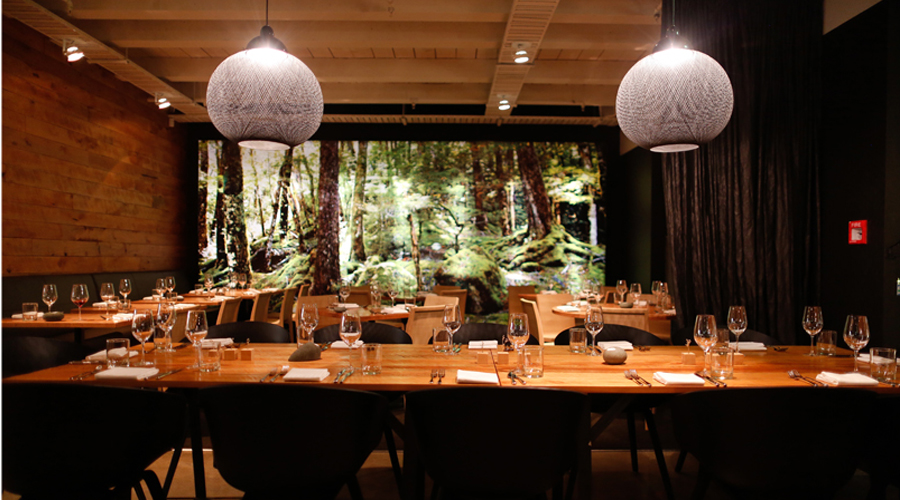 Rata Dining.
Sample the outstanding regional flavours of Central Otago at the recently opened Rata restaurant in Queenstown.
Rata Dining
43 Ballarat St
Queenstown
(03) 442 9393
www.ratadining.co.nz
MasterChef judge and Michelin-star chef Josh Emett's recently opened Rata restaurant in Queenstown is drawing in the crowds in its first months of operation.
As a joint venture with Fleur Caulton – who was previously at the helm of the wildly popular Amisfield Winery restaurant in Lake Hayes, Emett and Caulton spent more than two years planning the restaurant where the emphasis would be on providing great food and service in a relaxed environment.
Situated down an alleyway and without street frontage in the Te Nuku building beside the Queenstown District Court, the discrete location does nothing to deter the legions of hungry diners that flock here for lunch and dinner every day.
Daytime diners will enjoy the courtyard that acts as somewhat of a suntrap. While inside, the restaurant interior emits a neighbourhood bistro vibe similar to what you might expect to stumble across in Sydney. Embracing the beauty of the surrounding landscape – local stone and natural wood finishes have been artfully combined with eclectic furniture and objects sourced from as far away as Invercargill to give the space an overall warm and inviting feeling.
Lunch, dinner and bar grazing is available everyday from a menu that makes the most of this region's abundance of local produce. Dishes of note include the Rata bread tin with sea salt and rosemary – a delicious homemade warm loaf of bread to kick off, smoked eel with marinated potato, leek and crispy Jerusalem artichoke; pan fried blue cod with leek tops, wasabi, piko piko and cracked wild rice.
With a head chef who's renowned for his penchant for slow cooked food and robust flavours, you'd be crazy not to enjoy one of the offerings from the Feast section of the menu. Slow roasted Cardrona lamb shoulder served with prunes, spiced cauliflower and lemon, or a whole roast rack of venison served with Osso Bucco pie, beetroot and tamarillo chutney, are both large enough to share, and are a magnificent example of locally sourced produce at its very best.
Tweet
Pin It