NEW YORK.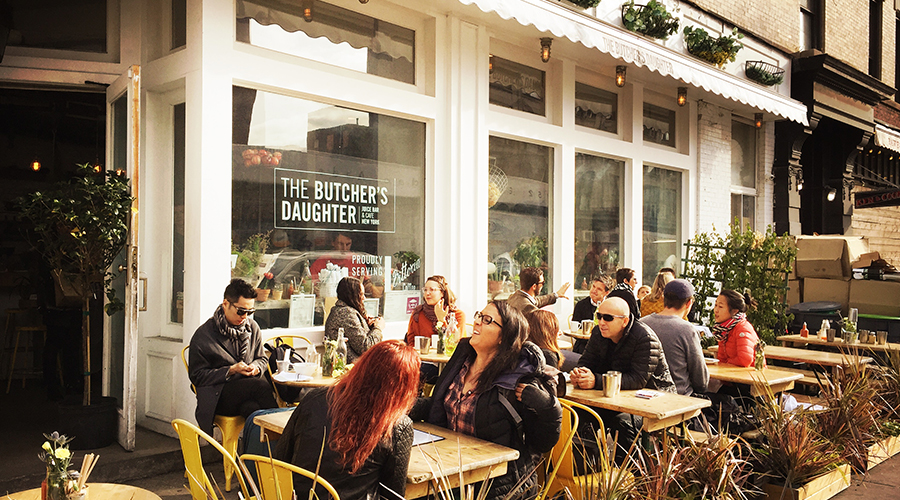 The Butcher's Daughter.
A must brunch spot for those who're keen to expand their vegetarian horizons.
The Butcher's Daughter
19 Kenmare Street
Nolita
New York
www.thebutchersdaughter.com
With a clever name and an even cleverer menu, the Butcher's Daughter has become famed for its vegetarian offerings. The Nolita outpost boasts stunning outdoor seating options where one can soak up the busy New York streets while drinking one of the best coffees in town, not to mention revel in their delectable menu. Don't be afraid to bring non-adventurous eaters (the boys) to the veggie-favouring spot as it's likely they will be pleasantly surprised.
Tweet
Pin It