NEW YORK.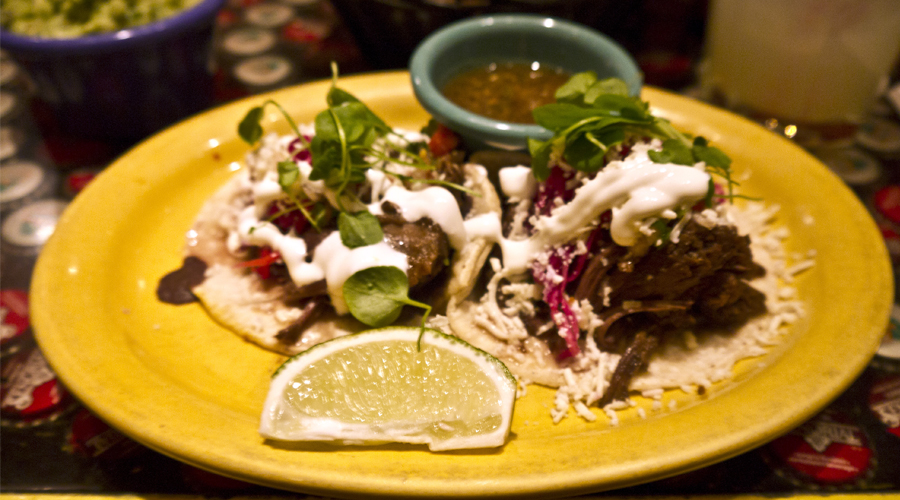 El Centro.
Treat yourself to an authentic taste of Mexico, right in the heart of NYC.
El Centro
824 9th Avenue
Hell's Kitchen
(+1) 646 763 6585
www.elcentro-nyc.com
It sometimes seems like there are as many Mexican eateries in New York as there are people. Most of them are pretty good, but pretty much the same. El Centro won its place in my heart for being both better and different. The décor is a feast for the eyes, centring on a sculpture wall of dozens of colourful, delicate Mexican icons ingeniously fashioned from aluminium cans. The stomach is treated equally well by a menu that seeks to perfect rather than invent. Highlights include a simple corn on the cob smothered in queso blanco, paprika and coriander, and booze-laden slushy margaritas that will send you staggering out the door happier, and not much poorer.
Tweet
Pin It