NEW YORK.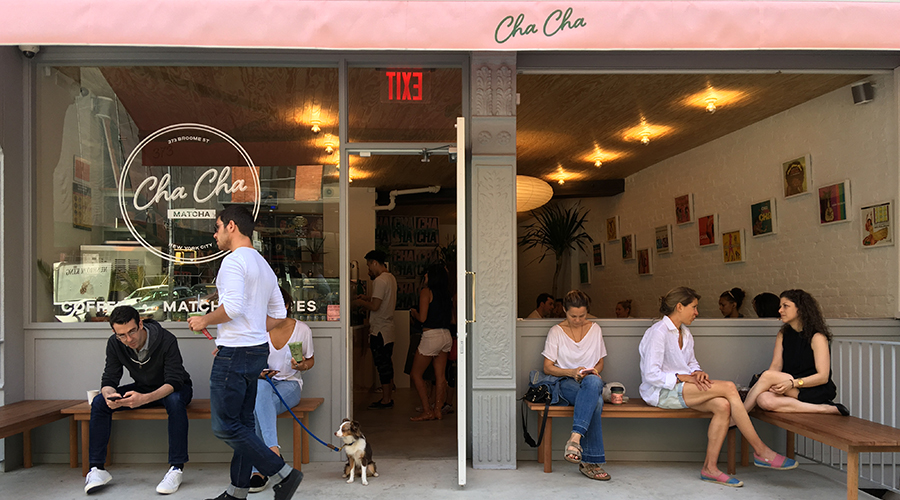 Cha Cha Matcha.
This hip new hang-out in Nolita is well worth a visit.
Cha Cha Matcha
373 Broome St
Nolita, New York, NY
(310) 880-0364
www.chachamatcha.com
A spot that's lured in models, celebs and even royalty since it recently opened (2016), Cha Cha Matcha is the brainchild of two recent NYU graduates who were inspired on their travels by the people passion and warmth of Uji, Japan. And it worked. It's a place that embodies New York's casual hang-out vibe while also respecting the traditions behind the traditional ceremonial super-ingredient, where they showcase matcha in an array of creative and delicious lights.
Tweet
Pin It