LOS ANGELES.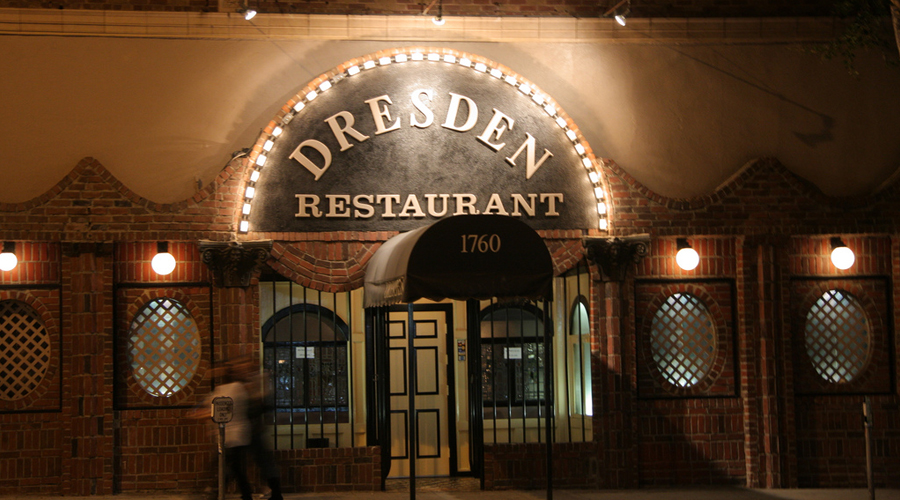 The Dresden Restaurant.
If you're looking for a touch of old school nostalgia then the Dresden should be on your hit list.
The Dresden
1760 North Vermont Ave
Griffith Park
www.thedresden.com
Equally as hip as the Standard but in a vastly different get up. The Dresden is old school all the way. In the restaurant you can order all your relic favourites, chicken cordon bleu, veal marsala and shrimp cocktail, but it's the lounge bar we're after tonight. Made famous by its appearance in the movie Swingers, the bar features live music every night. Marty and Elayne, the jazz duo also seen on the movie Swingers, have played most nights here for the past 30 years, including open mike night on Tuesdays. Bring your best renditions as everybody here seems to sing well. Elderly gentlemen in waistcoats and ties will provide any lubricant you may need.
Tweet
Pin It