LOS ANGELES.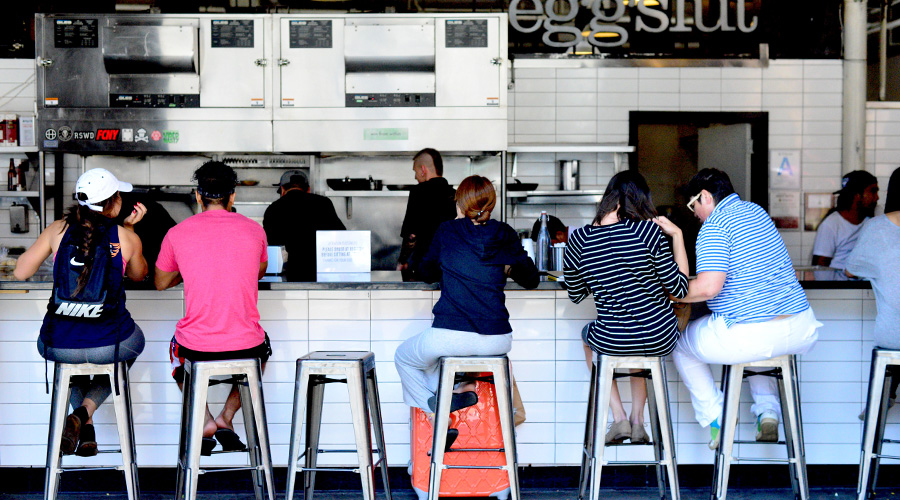 Eggslut.
It'll pay to get in early at this food truck turned cult Grand Central Market eatery.
Eggslut
Grand Central Market
317 S Broadway
+1 213-625-0292
www.eggslut.com
Housed within the almost century-old Grand Central Market in downtown LA is the former food truck, Eggslut. Having set up shop permanently back in 2013, its ever-growing acclaim has made it both a local and international foodie pilgrimage of egg-centric proclivity. You'll have to get there early if you want to avoid a 20-metre long queue (trust us, 10.30am is too late).
On offer are brioche buns encasing bacon, egg and cheese all grilled to perfection while the Slut, a jar of pureed potatoes topped with a coddled egg, will see you breaking the yolk and mixing it all up to slather on a toasted crostini. Wash it all down with a freshly squeezed OJ, or the typical Mexican rice milk drink, Horchata, and you'll be rearing to go for the rest of your day downtown.
Tweet
Pin It