LONDON.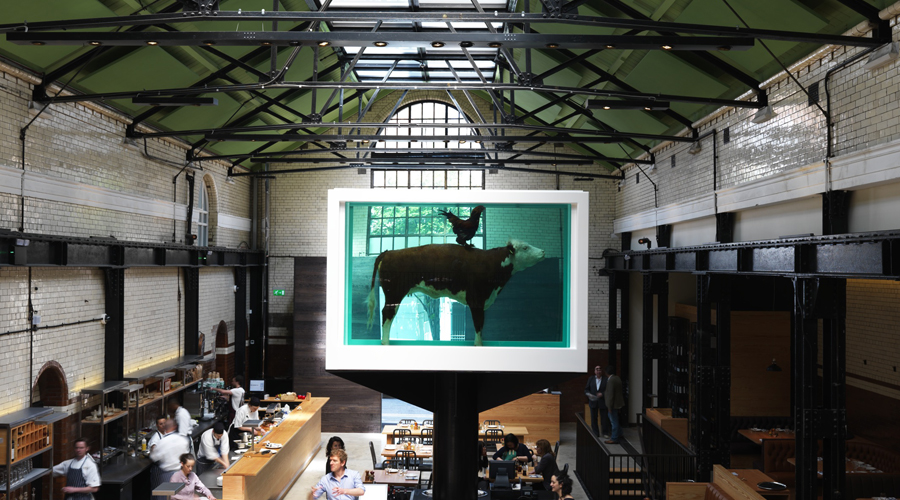 Tramshed.
Featuring its own custom Damien Hirst piece, Tramshed restaurant by Mark Hix serves up a selection of dishes all incorporating either chicken or steak.
Tramshed
32 Rivington Street
Shoreditch
(+44) 20 7749 0478
www.chickenandsteak.co.uk
For a swanky dinner I love Mark Hix's Tramshed, which serves a menu of chicken and steak in a huge Shoreditch shed with a giant Damien Hirst work in the centre (a chicken atop a cow pickled in a glass tank). You sit amongst a mix of trendy Shoreditch locals, men looking for a meaty lunch, London foodies and business people on long lunches. Most of the menu is designed for sharing – gigantic Yorkshire puddings come out with whipped chicken livers for the entrée . The chicken follows sitting upright with – claws and all – and tasting far from a dried out roasted chicken you find in a pub.
Tweet
Pin It