LONDON.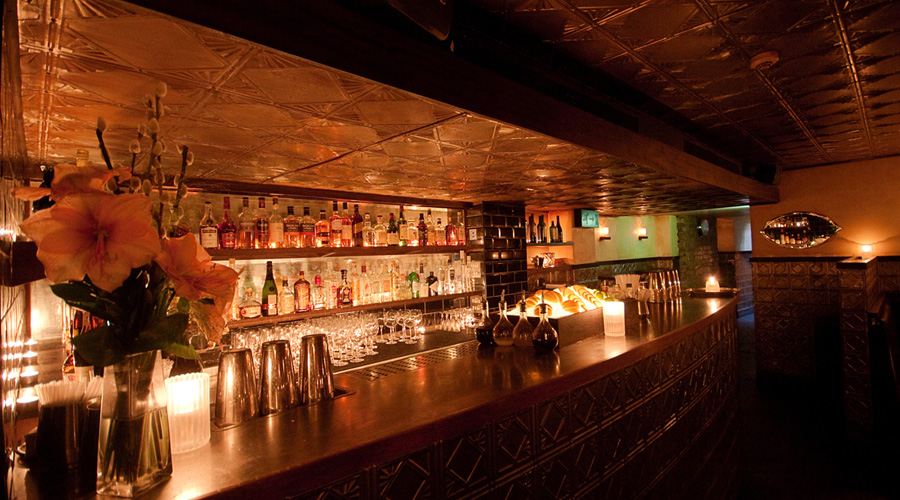 Milk & Honey.
This exclusive bar and their 'appointment only' approach is a sure way to mingle with the elite.
Milk & Honey
61 Poland Street
Soho
www.mlkhny.com
Whenever I'm in Soho and want the best drinks in the country, I go to a place where there are absolutely no signs at all except a little back door at number 61 Poland Street with a knackered old buzzer and a tiny little glass window no bigger than a candy bar. It is a secret I hate to give out – but ladies and gentlemen welcome to Milk & Honey London; brother to Sasha Petraske's original Eldridge Street speakeasy. You will need to ring a day before to come in for drinks so make sure that you remember so as to avoid any disappointment; as it is in actual fact a members-only club, but the beauty of here, as opposed to notable others such as Soho House, The Ivy Club and The Groucho club (which will simply never let you in unless you are a member or the guest of one) is that members of the public can actually get in and sample the world famous cocktails. Anyone that works at Milk and Honey only gets a job here once they have worked in the right places and with the right people. They are all given monthly lectures by the world's leading authorities on liquor and are then tested the following month where they are required to achieve a minimum of an eighty five percent pass rate in order to stay employed. In other words? These cats know what they're talking about.
The trick at Milk & Honey is to see if you can blag your way upstairs into the infamous red room. The glassware here is frozen with hand-cracked pieces of mineral ice inside them in freezers set to minus thirty. Nowhere does drinks quite like they do here. Ask for my dear friend Barbaros aka 'Barby' and just perhaps, if you're very, very nice indeed, he may be able to sneak you in there. Inside, there are some very strict house rules – cameras are strictly forbidden inside (hence no photos) as are hats and arrogance; there is no room here for loudmouths or flashy fools. The music is classical New York style jazz and the whole place is drowned in soothingly soft candlelight. It is an absolute privilege to drink here, so respect the people that work there and you'll be wonderfully looked after and will experience some of the tastiest drinks available anywhere in the world. Period.
Tweet
Pin It