TASMANIA.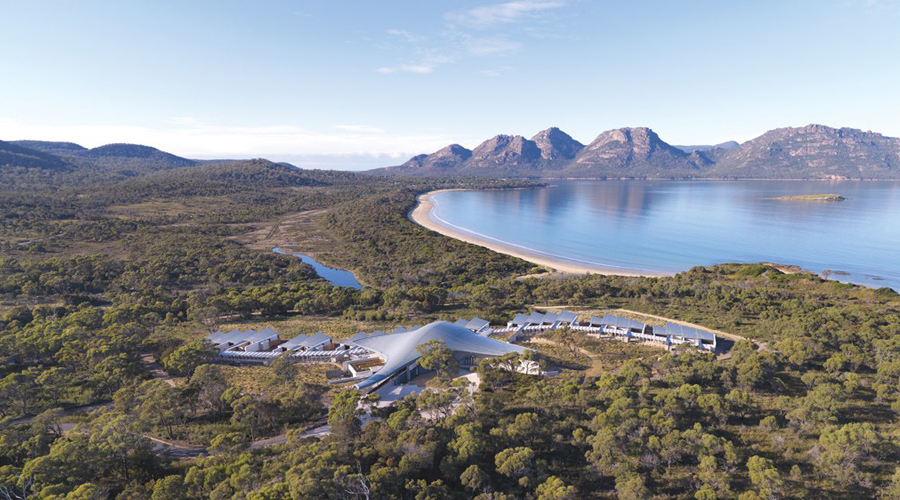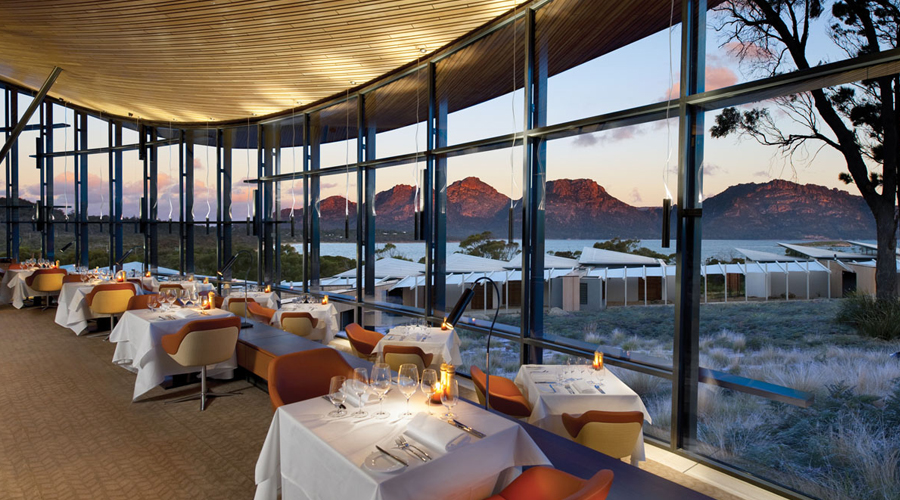 Saffire Freycinet.
This retreat is a dream destination for lovers of food, relaxation and nature.
Saffire Freycinet Hotel
2352 Coles Bay Rd
Coles Bay, Freycinet Peninsula
www.saffire-freycinet.com.au
For many years, Tasmania has been regarded as Australia's answer to the rural escape, with not much to offer tourists beyond kangaroos, Tasmanian devils and an awe-inspiring landscape. Saffire Freycinet is set to re-define that perception. Opening in July 2011 on the island's eastern edge it's nestled on a wooded plateau overlooking azure seas and beyond to the five pink peaks of the 400-million-year-old Hazard mountains. The spectacular scenery serves as a backdrop for the stingray-shaped building that mirrors the curving Coles Bay coastline.
Saffire Freycinet presents itself as a super luxurious summer camp hideaway. Guests can enjoy a signature summit hot-stone massage during the day; make a late-afternoon visit to nearby oyster beds to sip champagne and enjoy the freshly shucked delicacy from some of the most pristine waters on earth, or venture out on one of the nightly marsupial walks with the hope of spotting a wallaby or kangaroo. Finish the evening with dinner prepared from locally sourced ingredients in the glass-walled restaurant before retiring to your luxurious cabin.
Tweet
Pin It