SAN FRANCISCO.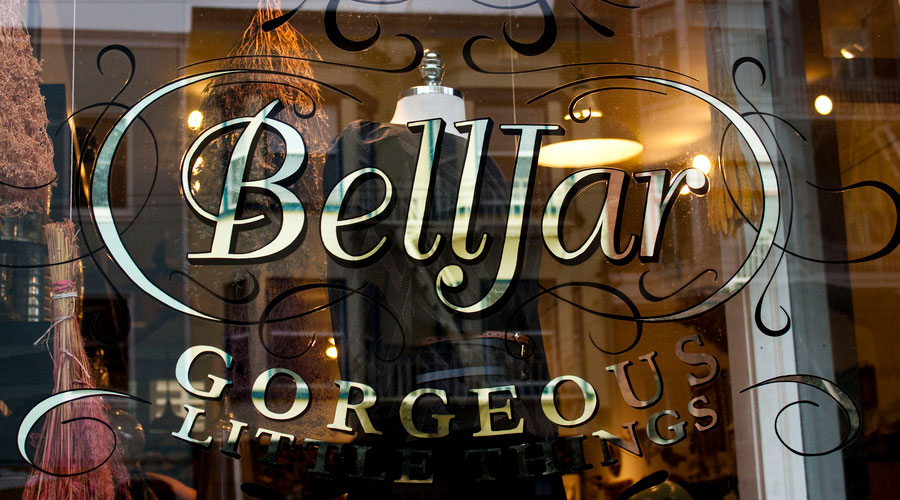 BellJar.
The Mission area is home to a lot of quirky and trendy boutiques including BellJar.
BellJar
3187 16th St
Mission
415 626 1749
www.belljarsf.com
How often do I use the word 'cute' when describing something? Not very often is the answer, maybe for a baby or a dog, especially a baby-dog; but that's about it. Well, here's an exception: this little cute store named BellJar.
BellJar isn't just cute, though, it's quirky and strange, sort of cool, too. I guess it's best described as a collection of assorted knicks and knacks – odd books, mantlepieces and wall hangings (mounted animal heads!), saps and candles, charming jewelry – all displayed with affection and thought. There's even a "bath" room, which houses a old-fashioned bathtub to showcase soaps and other old fashioned toiletries.
Tweet
Pin It