SAN FRANCISCO.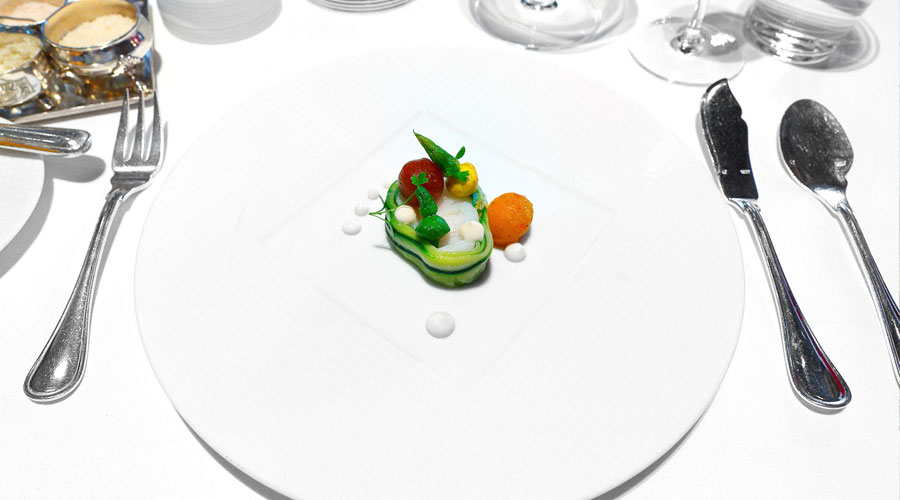 The French Laundry.
An hour drive from the heart of San Francisco and you'll find yourself in Nappa Valley, home to one of the world's most renowned restaurants.
The French Laundry
6640 Washington Street
Yountville
(1) 707 944 2380
www.frenchlaundry.com
A short drive north from the heart of San Francisco, you'll find yourself in wine country. Nappa Valley is touted as one of America's top viticultural areas and produces countless award-wining tipples.
The area is vast, so your best bet is to organize a tour before you string that glass around your neck. Its rolling hills are dotted with wineries of every stature, and I'm never disappointed at the breathtaking views that abound at every turn. Along with countless wineries you'll find a myriad of fine dining restaurants, quaint cafes and boutique bed & breakfasts.
Enough with the foreplay already. If you had only one reason to visit the Nappa Valley, this is it.: The French Laundry is a universally acclaimed restaurant that holds not one, not two, but three Michelin Stars. Head chef and owner Thomas Keller is to a foodie what Michael Jordan is to a sports fan. I was utterly beside myself at the thought of the man expertly crafting the dishes I was about to consume on the other side of the wall. The restaurant is housed in a turn of the century stone building, surrounded by lush gardens. Dining at the French Laundry is not a hurried affair – prepare to spend at least three hours at your table. Personally I found the menu a delight to read and it occupied some time of my visit – the origins of the every ingredient is sourced and any questions one needs answered (whether you're just wanting to learn more or are highly confused) are capably handled by the waitstaff.
The cuisine is mainly French with contemporary American influences. Every day The French Laundry serves two different nine-course tasting menus, none of which uses the same ingredient more than once. Dish after dish of perfectly executed French fare, it may be the most excellent dinner I have experienced. It's definitely my most memorable.
If you can't take my word for it, Anthony Bourdain once declared in the New York Times that The French Laundry is the best restaurant in the world.  Enough said.
Tweet
Pin It