SAN FRANCISCO.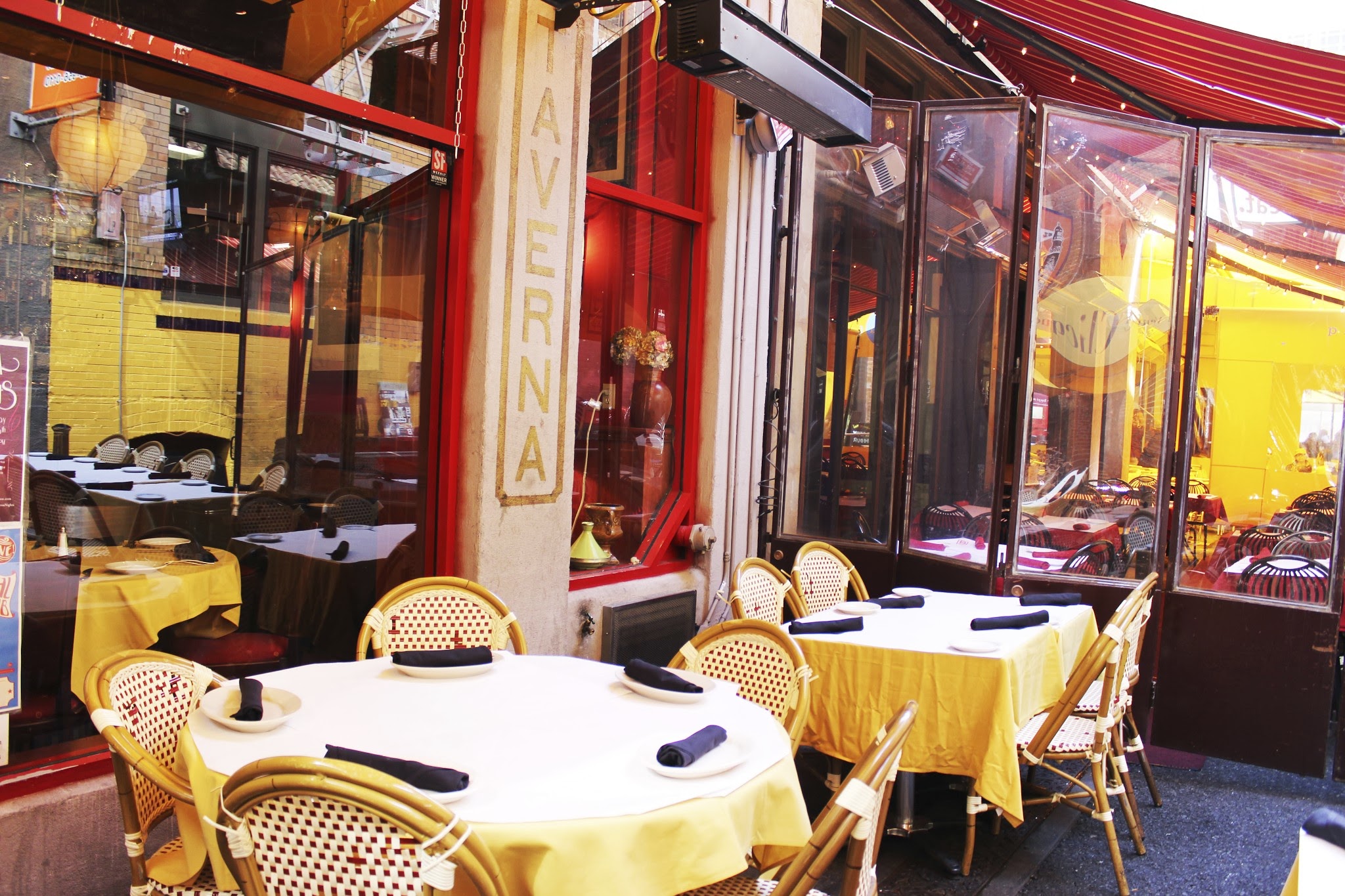 Dining in the back alleys.
This lively street is bustling, and full of notable cafes and restaurants.
Belden Place
Financial District

Belden Place (Union Square) This street is lined with restaurants, all with sidewalk sections – most of them heated, which is a definite advantage on cool San Franciscan nights.
Even though the district is nicknamed the French Quarter, and really comes alive on Bastille Day, it also has a number of Italian and Spanish cafés. Café Bastille is known for its typical bistro fare – curly endive salad with bacon, bœuf bourguignon – served in a Parisian-style dining room complete with benches along the wall and vintage French ad posters.
Down the street, Café Tiramisu is an unpretentious trattoria decorated with Pompeian-style frescoes and serving authentic italian dishes. Fans of Catalan tapas and paella will not want to miss the chic little restaurant B44. But the very best dining on Belden Place is no doubt at Plouf, a très français restaurant that offers seven different variations on mussels with French fries.
Tweet
Pin It