MELBOURNE.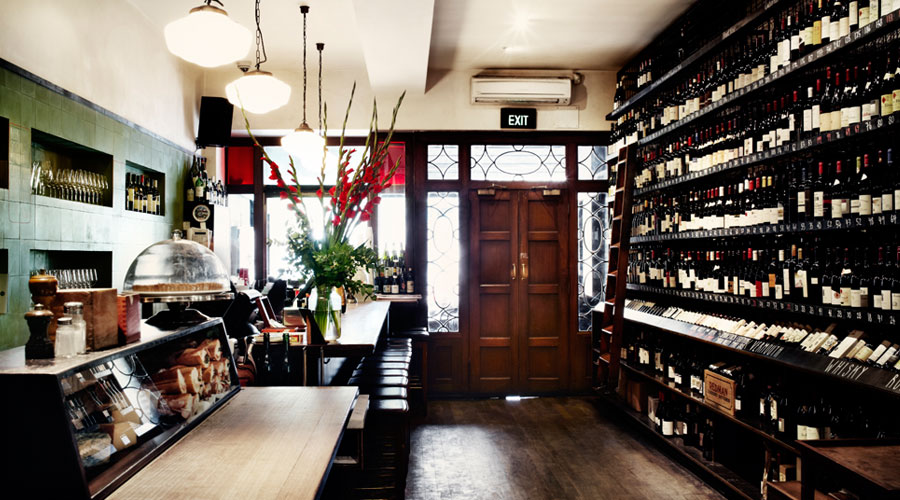 THE EUROPEAN, CITY WINE SHOP, SIGLO, MELBOURNE SUPPER CLUB.
The European houses an impressive array of restaurants,bars, wines and cigars.
The European
161 Spring St
CBD
www.theeuropean.com.au
The building at 161 Spring Street, neighboured by the gilded beauty of the Princess Theatre, is like a trifle of wining, dining and cigar smoking. A delicious, fancy, cool trifle that has heaps of different flavours but they're all your favourite.
On the bottom level the City Wine Shop and the European offer some of the best food and wine on offer anywhere in Melbourne from celebrated chefs and sommeliers. On the second floor the Melbourne Supper Club is all gentleman's club aesthetic (with loads of seating for all genders, of course). A stately circular window gives stunning views, shaded by tree branches to give the feeling of being in a really fancy, chesterfield-dressed tree house.
Up a few more stairs is the strictly table service cigar bar, Siglo. Melbourne is renowned for its rooftop bars and few top the chic, understated opulence of this venue. A comprehensive list of liquor from around the world mean you can sit back, enjoy the view and pretend you're anywhere.
It's layer upon layer upon layer of equally high quality but wonderfully unique venues and a great place to lose yourself from breakfast time until the early hours.
Tweet
Pin It