MELBOURNE.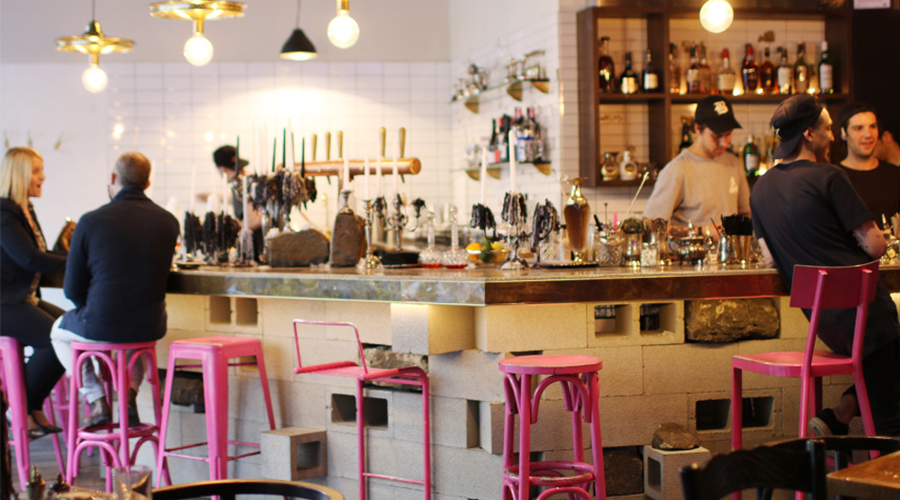 Two Wrongs.
The infamous Chapel Street's newest resident is luring in the cool crowd…
Two Wrongs
637 Chapel St
South Yarra, Australia
+61 3 9827 4510

Whoever said that two wrongs don't make a right, wasn't speaking about this place. With the Instagram famous cocktail dubbed the 'Lara Bingle' and the addition of an ingredient in said cocktail called 'smurf tears' (the cocktail is blue), I was almost lining up outside Chapel Street's newest dive bar before the paint was even dry. The interior is contemporary art deco grunge, to sum it up simply, finished with Versace cutlery, crystal glassware and graffiti clad walls. Alas, you won't be presented with greasy burgers and cheesy fries. This establishment is described as faux luxe for it's carefully crafted fine dining menu, including truffled popcorn, kimchi toast, and plenty of cured, smoked, and sous-vide dishes for your gastronomic pleasure. Shop up a storm on Chapel, stop off for a drink and a nibble and continue on into the night, and you'll see that they really have done no wrong with the making of this establishment.
Tweet
Pin It