LOS ANGELES.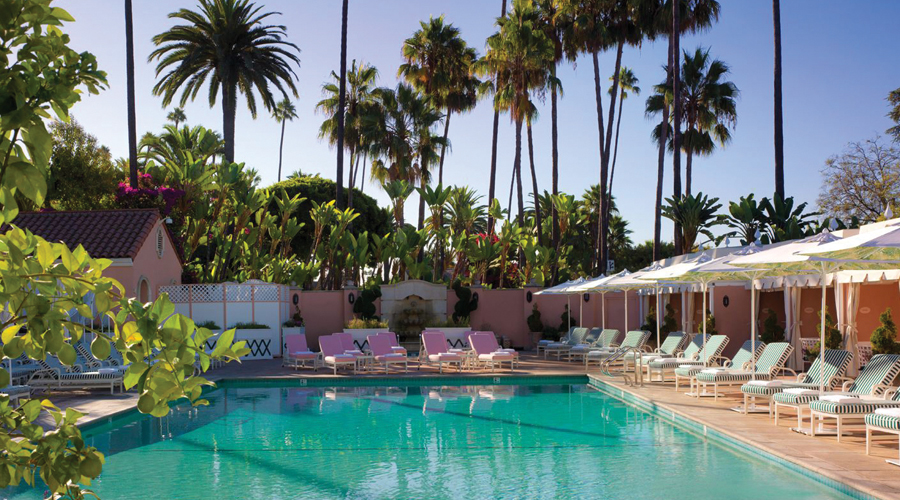 Beverly Hills Hotel.
A luxury and extremely iconic hotel, the Beverly Hills hotel is a must-visit when you're next in L.A.
The Beverly Hills Hotel
Beverly Hills
www.thebeverlyhillshotel.com
The legendary 'pink palace' is now one hundred years old, and is about as famous for its history of star-studded guests as it is for its architecture. It also boasts a newly renovated Cabana Café that serves smoothies, burgers and sandwiches, making it perfect for a casual poolside bite.
Tweet
Pin It