LOS ANGELES.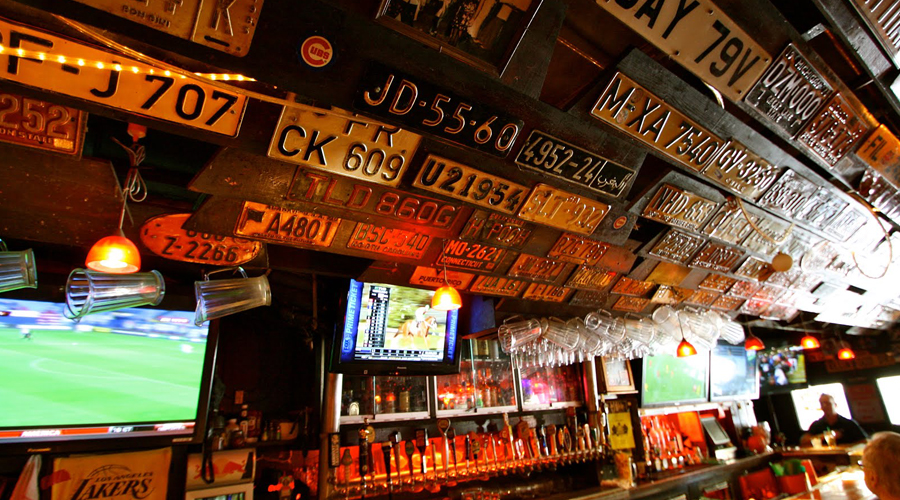 Barney's Beanery.
Barneys is a West Hollywood sports bar institution.
Barney's Beanery
8447 Santa Monica Blvd.
West Hollywood
www.barneysbeanery.com
Established in the 1927, this sports bar is apparently where a heavily intoxicated Jim Morrison once pissed on the bar top. He was thrown out, as were gay people at the time. As West Hollywood developed, so did its gay scene, but the sports bar remained. Jim obviously didn't. And thankfully, neither did the bigotry.Barneys is a totally American affair. The menu is enormous, as are the portions. It's open breakfast through dinner, seven days a week. The best thing that I saw on the menu was the "Barneys Champagne Breakfast". A giant chilli cheese dog with a choice of side and a bottle of Dom Pérignon. All class.
Tweet
Pin It