LOS ANGELES.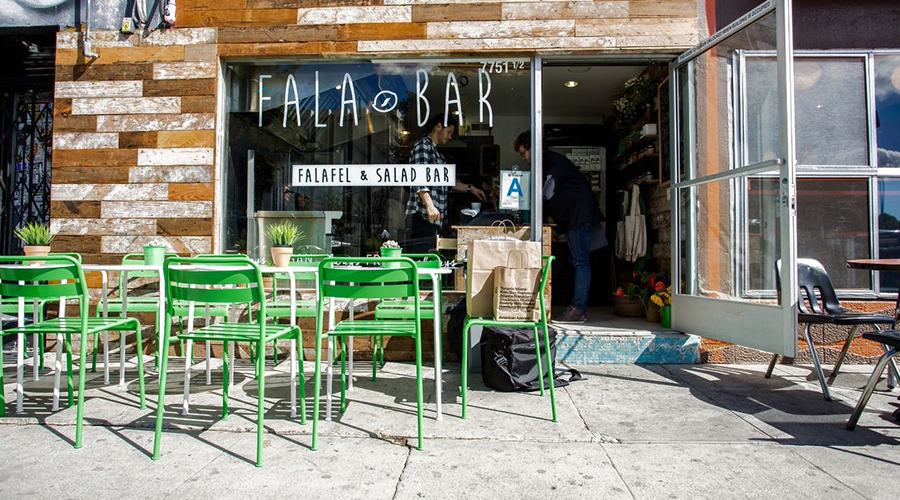 Fala Bar.
This new West Hollywood lunch bar is the perfect place to offset any over-indulgences from the night before.
Falabar
7751 1/2 Melrose Ave
West Hollywood
323 424 7131
www.falabar.com
A newly launched lunch bar that has already garnered a cult following, Fala Bar succeeds in making everything on their vegan, gluten free menu totally delicious. All produce is organic and locally sourced and prepared fresh daily using traditional middle-eastern recipes with a healthy twist. The best part about Fala is it's open from 11am – 9pm every day, making it a perfect pit-stop for when you're on the run.
Tweet
Pin It