LONDON.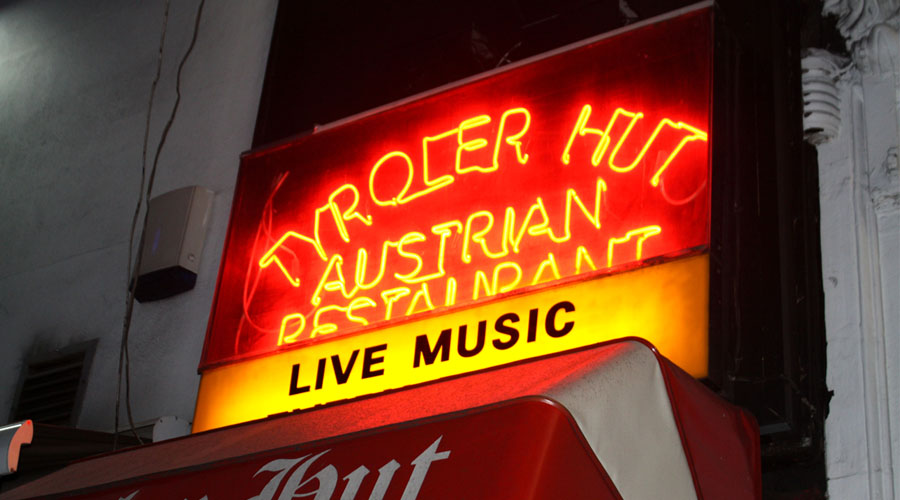 Tiroler Hut.
The Tiroler Hut, established in 1967 remains one of London's most successful Austrian restaurants combining good food with great entertainment.
Tiroler Hut
27 Westbourne Grove
Bayswater
(+44) 20 7727 3981

www.tirolerhut.co.uk
If you are after a crazy night out then Tiroler Hut needs to be top of your list. This Austrian restaurant located in Notting Hill, has décor and atmosphere that is typical 'good time Austrian.'You will experience a hilarious evening of entertainment, including: Yodeling, the Accordion and a Tirolean Cow Bell Show. Be prepared to consume a lot of beer, sing in true Austrian Style as table after table try to out-sing each other, and just generally have a seriously funny and memorable (partially) night out.
Tweet
Pin It