LONDON.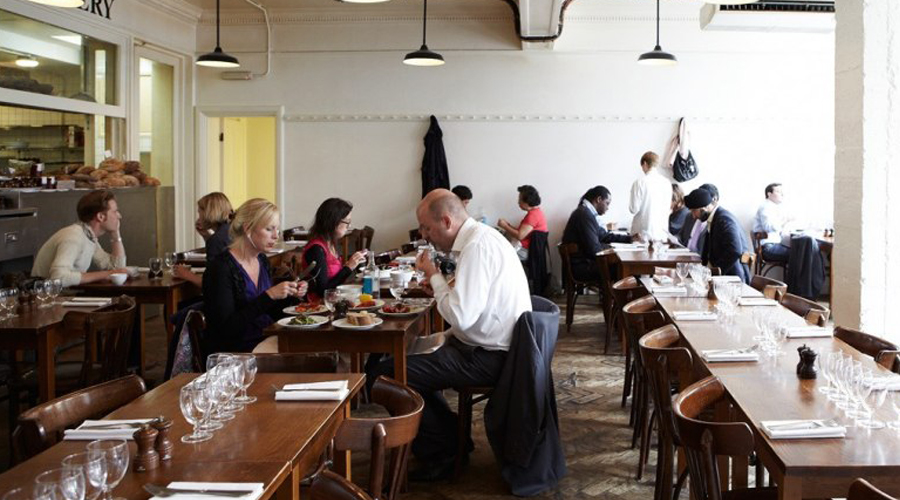 St John Bread & Wine.
Somewhat of a London institution, Bread & Wine by the St John group is definitely a must-visit for great food that never fails.
St John Bread & Wine
94-96 Commercial St
Spitalfields
(+44) 20 3301 8069
www.stjohngroup.co.uk
As you walk into the large confines of this Spitalfields eatery you're instantly attracted to the place. Coat pegs line the walls, with stark tiles, basic seating and of course warm and friendly staff (ask for Berns – top gent). However unlike what's fast becoming the formulaic fit-out for most new eatery's, this place was a real innovator. After opening almost ten years ago, St. John's and its seasonal 'British Tapas' menu, has people coming back in droves. Some big names on the bill come in the form of the Razor Clams, the Cuttlefish, Rabbit Saddle, whole Pheasant or the infamous Bacon Butty. May not be ideal for the veggie set but an amazing experience and food that never fails.
Tweet
Pin It