HONG KONG.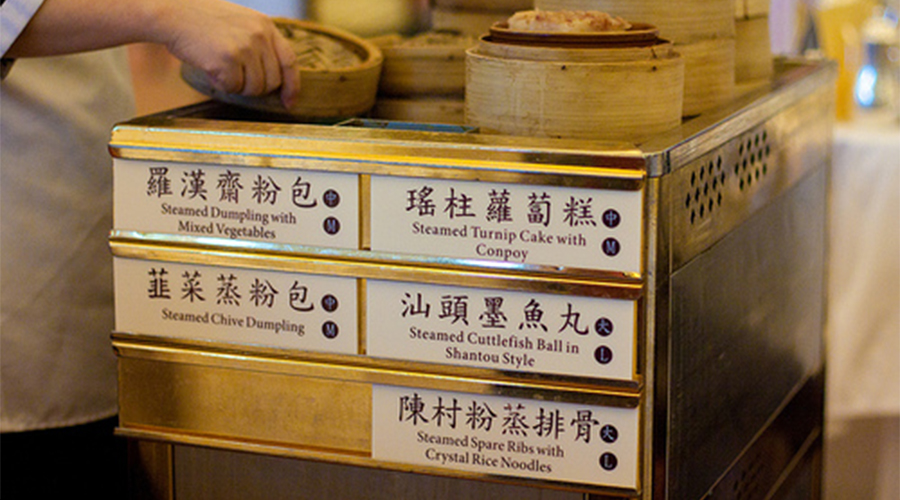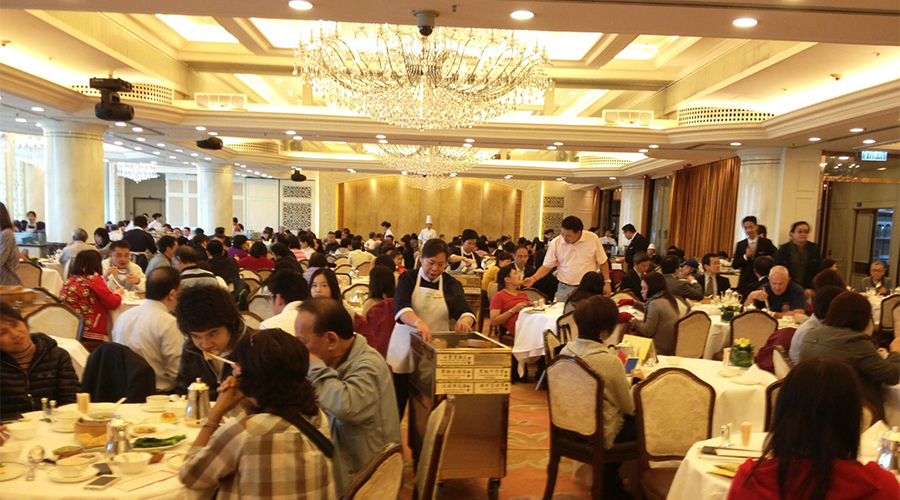 Maxim's Palace.
A banquet of Hong Kong's old and new love for dim sum.
Maxim's Palace Chinese Restaurant
2nd Floor, City Hall
Central Hong Kong
www.maximschinese.com.hk
Located on the second floor chandelier-adorned ballroom of the opera theater, one would be forgiven for thinking you've come to the wrong place until you've entered the huge doors to join the hoards of hungry locals and visitors alike, tucking into the best dim sum Hong Kong has to offer. Perhaps a little less authentic than its hawker style counterparts due to its characteristically Western white tablecloths and white china teapots, the food on the other hand is as credible as the smiley, elderly ladies wheeling the trolleys. With push carts featuring little screens projecting mouthwatering photos of the treats on offer, pointing and ordering what takes your fancy has never been easier. And if you're after a view to enjoy while you tuck into the plethora of steaming sweet and savoury delicacies, the venue also boasts an expansive outlook of Victoria Harbour. By far the best dim sum I've tasted, having sampled the breakfast favourite in a number of Asian cities, the black bean pork ribs, braised phoenix claws and mango pudding at Maxim's Palace would on its own, warrant a trip to Hong Kong.
Tweet
Pin It