BERLIN.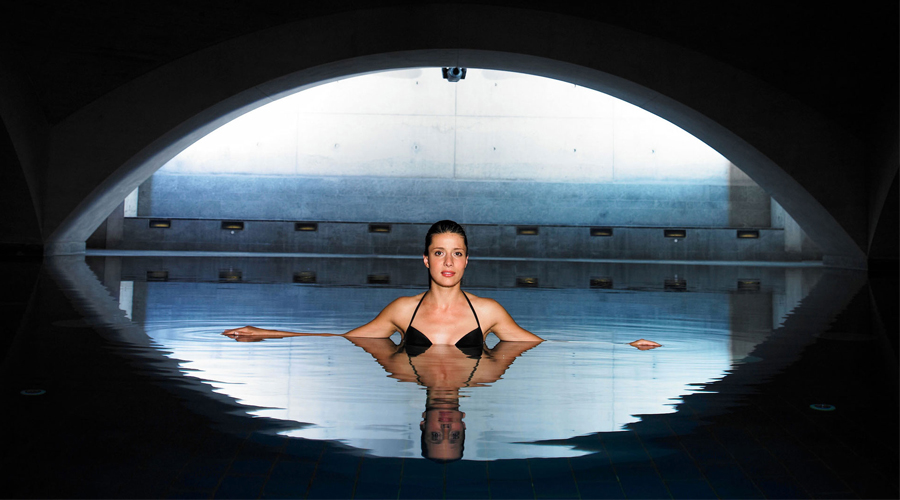 Liquidrom.
Lay back, relax and listen to some underwater beats in a pool
Liquidrom
Möckernstraße 10 10963
Kreuzberg
(0049) 30 258007820
http://www.liquidrom-berlin.de
Saunas aren't normally my thing. But throw in a bar and a dimly lit, tepid pool with a crisp underwater sound system, and you can sign me up. Combining elements of a health club with elements of a nightclub, the Liquidrom is the perfect antidote to a heavy weekend. The saltwater pool is housed under a concrete dome and filled with floatation devices so you can lay back with your ears under the water listening to electronic beats (on weekends they have live DJs) and watching the lights bounce on the ceiling.  Every hour, on the hour, a different "ritual" takes place in one of the three saunas. Scented salts might be tossed on the embers or you might be passed honey and salt to rub all over your body, or ice cold tea to sip. The whole place is covered in loungers with blankets; you can book a massage; and chipped bracelets mean you can eat and drink to your heart's content without having to worry about stuffing euro down your speedo. The German's celebrate Frei Köper Kultur (free body culture), so expect to be confronted with full-frontal nudity. But don't be shy, no one else is.
Tweet
Pin It