BERLIN.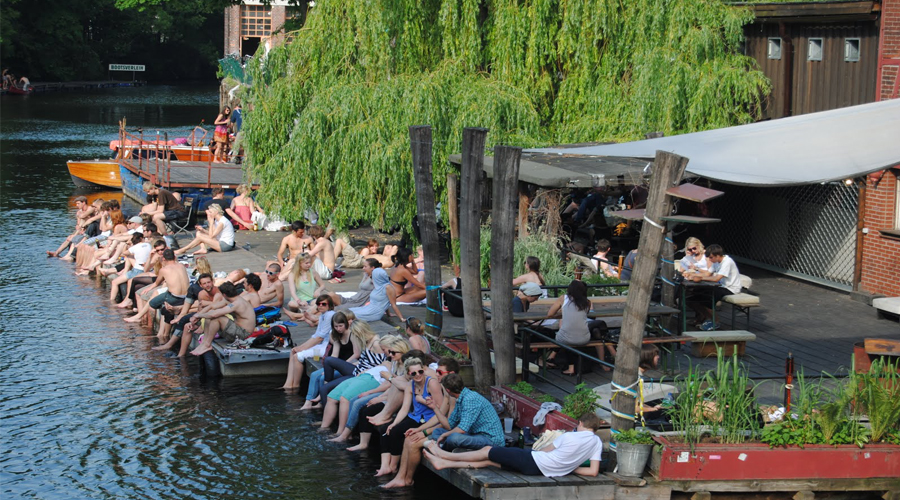 Club der Visionare.
Offering cocktails and bites under the summers sun
Club der Visionare
Am Flutgraben/12435
Treptow
(0049) 030 69518942
www.clubdervisionaere.com
When the sun is shining through the weeping willow that hangs over the terrace of this ramshackle shed right on the river, it is my idea of heaven. In the summer it is open all day, every day; the Caipirinhas are good and strong; and up the back you can order damn good Pizza. What more could you ask for? The dance floor is tiny, but that is part of its appeal. It's always teeming with smiles and good vibes, making it nearly impossible to drag yourself away once you are there. You can come here for an all night dance, or for a casual drink anytime of the day. But be warned: the number of times I have been here for "one quiet drink and a pizza", and not left until sunrise, I have lost count.

Tweet
Pin It