BALI.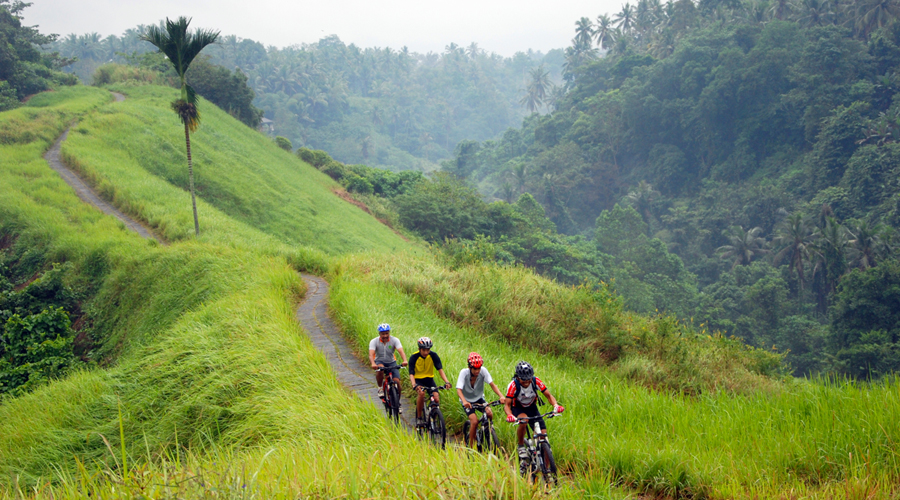 Bali Bintang Bike Tour.
Experience the true Balinese way of life by taking a bike tour through Ubud.
Bali Bintang Bike Tour
JL.Raya Ubud Campuhan Gianyar
Ubud
(+62) 36 198 1699
www.balibintangtour.com
Determined not to let Seminyak swallow us up for the entire trip, we ventured through Ubud and into the mountains for two hours. All for the promise of thrill and the adventure of a downhill mountain bike tour. Our friends have a competitive streak so it was a race as far as we were concerned. We had to stop and remind ourselves that it was also an opportunity to discover the traditional Balinese way of life. We biked through the rice paddy fields (think Eat Pray Love), a serene view stretched out in every direction. We stopped in most of the villages, gave lollies to the school kids (we were mauled) and we were welcomed into a traditional Balinese family home. Their basic way of living was refreshing and incredibly humbling. This was by far a highlight for us all, a really great way to see the people and the land. Just amazing.
Tweet
Pin It