AMSTERDAM.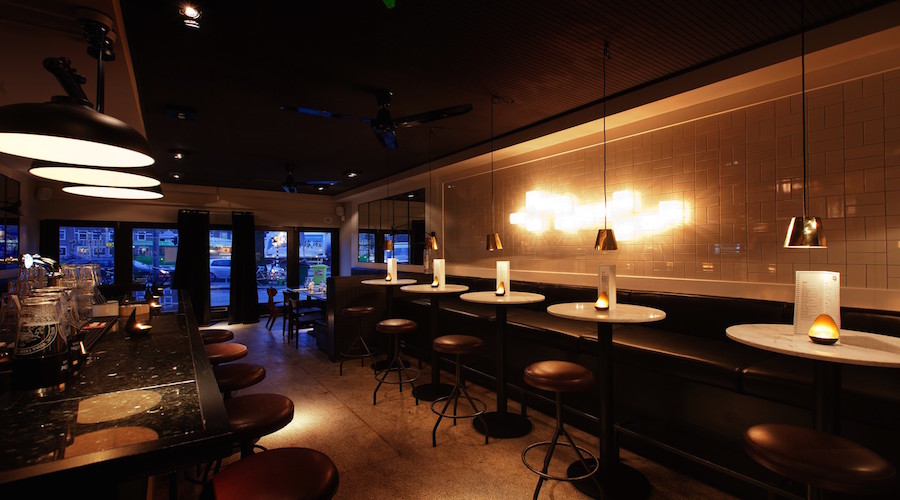 HUGO'S.
In hip Amsterdam West, Hugo's Bar & Kitchen has turned the square into a hotspot.
HUGO'S
Hugo de Grootplein 10-hs
1052 KW Amsterdam
+31 20 751 6633
www.barhugo.nl
If you love cocktails and oysters, this is the place for you. Stop in for an aphrodisiac boost between 6-7pm when you can indulge yourself silly on the sought-after molluscs at a mere €1 each. Or, if you're in it for the long haul, opt for the exceptional Chef's Choice dinner of three or four courses.
Tweet
Pin It