THAILAND.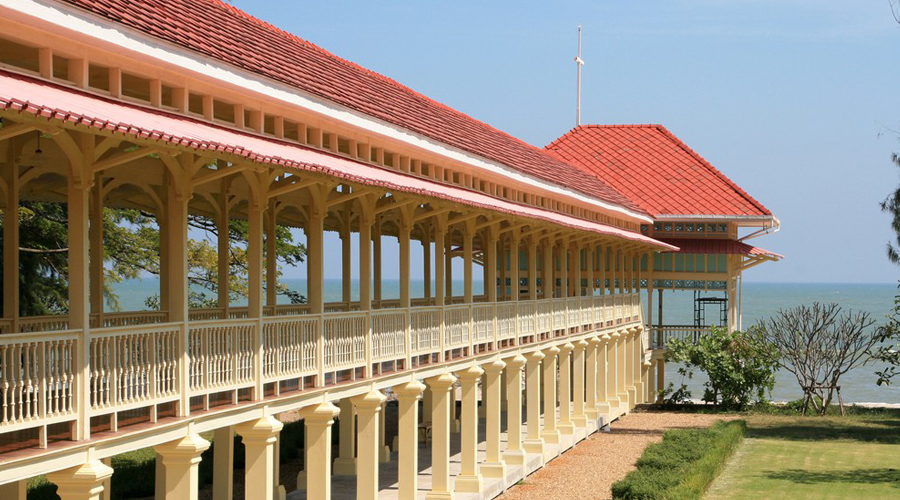 Klai Kangwon.
For a glimpse into Thailand's royal past, head to Klai Kangwon.
Klai Kangwon
1 Soi Phet Kasem Beach, Phet Kasem Road
Kasem Beach

The official royal palace residence is open to the public when it's not in use by the royals, and a second summer palace Maruekkhathayawan 'the palace of love and hope' is also open to the public. Built in 1924 for King Rama VI from golden teakwood, it is a charming two-story wooden pavilion with a series of halls linking each other, and a long corridor leading to the sea.
Tweet
Pin It