QUEENSTOWN.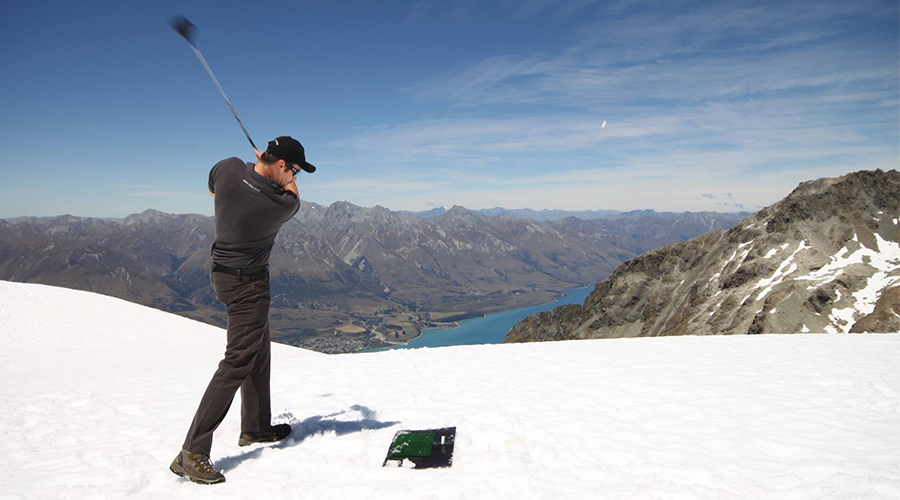 Over The Top Golf.
Elevating the game of precision to exhilarating new heights, a monumental golf experience high in the Southern Alps offers a breathtaking backdrop that's second to none.
Over The Top Golf
Blue Hangar, Tex Smith Lane, Queenstown Airport,
Queenstown
0800 123 FLY
www.overthetopgolf.co.nz
With our country boasting some of the most arresting courses in the world, golf enthusiasts fly from around the globe to experience the opportunity to play on our picturesque fairways. How ever photogenic they maybe, there is one very unique hole that's garnering our attention. Nestled 1,370 metres high in the Southern Alps, this par 3 tee experience overlooking Queenstown, and accessible only by helicopter, has four tee boxes from which the altitude loving golfer can attempt a hole in one. Offering a remarkable way to soak up the wonder that is Southland while attempting to achieve the ace of the game, this is one bucket list item that is not to be missed.
Tweet
Pin It