QUEENSTOWN.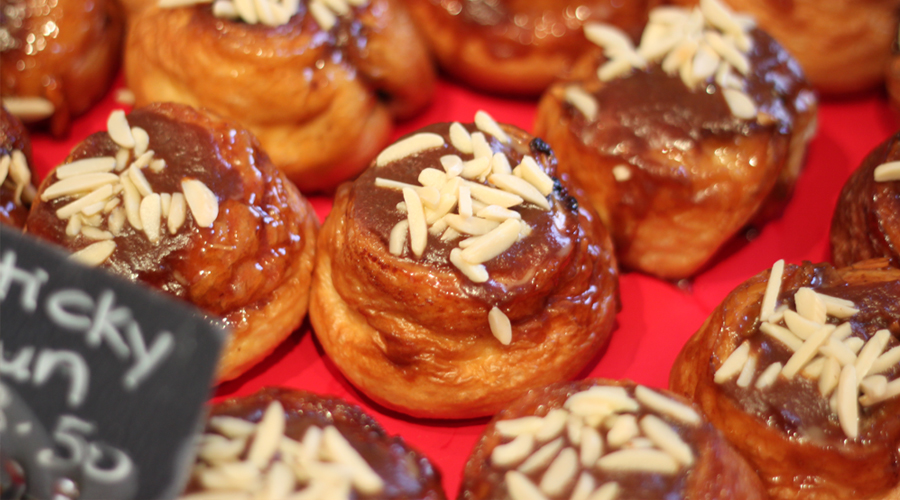 Provisions in Arrowtown.
Follow the waft of freshly baked pastries to this hard-to-pass-by Arrowtown institution.
Provisions in Arrowtown
65 Buckingham Street
Arrowtown
(03) 442 0714

If you ever find yourself in the idyllic Queenstown region I urge you to pay a visit to a very special place. Provisions in Arrowtown is serving up some of the best homemade treats this side of the Southern Alps. And the pièce de résistance is their delectable freshly baked sticky buns. These are the best things since (excuse the pun) sliced bread. They are in fact so delicious, that after trialing them on my first visit to Provisions, I awoke the following morning from a hazy pinot noir coma, commandeered a car, drove through treacherous fog and sleet to Arrowtown, and sat outside the café until it opened. I woofed down four of these delightful things and brought a dozen more back to Auckland in a paper bag. The next time you're down hunting for your next case of pinot, or sliding down the slippery slopes, I suggest you stop by and get as many as your sticky fingers can grab. It's no surprise that Provisions have been serving their delightfully sweet and sticky buns to legions of dedicated devotees since they opened.
Tweet
Pin It